Many people outside the law industry imagine law offices with paper files to the roof and lawyers rushing around to find that single, critical document — and in many cases, that vision is not wrong.
Law firms must function as efficiently as possible. You don't have time to be messing with unorganized files, dirty equipment, and cluttered areas; you must be on top of your game, and a tidy law office will help you stay there.
Keeping your law office and desk space clean and uncluttered has many benefits — like boosting productivity, impressing clients, and keeping employees healthy.
Let's dive into the benefits of a clean law office and how you can keep your space clean today and in the long run.
1. Benefits of a Clean Law Office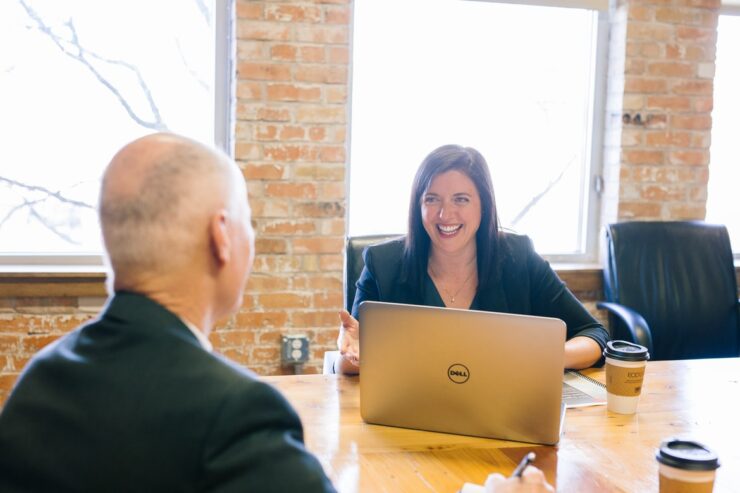 There are many benefits of a clean law office and working environment; no chance of rebuttal there.
First and foremost, a regularly cleaned office boosts productivity and morale. Seeing clutter sparks a psychological reaction, resulting in chaos and lack of focus. When your brain is overloaded with messes and confusion, it's more difficult to work. You may find it hard to efficiently move between tasks and cases when your space is cluttered and dirty.
Instead, a clean law office helps every lawyer work faster and smarter. When paperwork builds up, equipment isn't working correctly, and you can't find the case file you need at the exact moment you need it, frustration builds, and productivity goes down.
Studies show that the average person wastes up to 4.3 hours per week looking for papers. Not only is this a time-waster, but it also limits your ability to work positively and efficiently.
When you're on top of your game and your office is as clean as a whistle, you'll also impress your clients who come in for consultations and visits. Clients can tell if lawyers are scatterbrained and disorganized, but with a clean office, you'll always put your best foot forward.
Plus, what lawyer wants the embarrassment of a dirty office in front of their clients? What client would entrust a disorganized lawyer with their case? Not many.
Another benefit of keeping law offices clean is protecting the staff's health. When lawyers and legal assistants are healthy, they won't need to call out sick, enabling them to stay on top of their cases and clients and increase profits for the firm. When desks and high-touch areas of the office aren't cleaned and the air filter hasn't been replaced in years, germs spread, and the air quality becomes unhealthy.
Regularly cleaning your desks and equipment will ensure your resources stay in the best working condition. When dust builds up on keyboards and PCs, it can shorten your computer's lifespan. This leads to additional costs to replace equipment that could have otherwise been avoided.
2. Declutter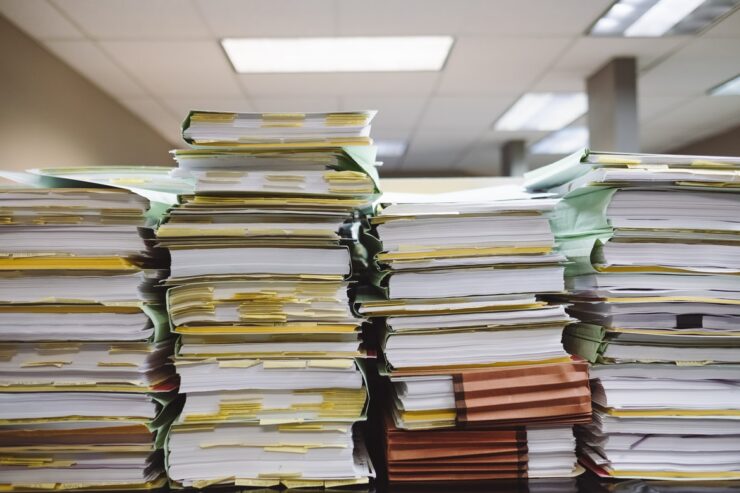 While decluttering can be a major undertaking, doing so is one of the best ways to clean your law office. Getting rid of old case files, paperwork, and unneeded documents will immediately boost productivity and morale.
When decluttering your law office, remove anything that doesn't get used often or is no longer needed.
"Decluttering" doesn't mean you have to throw items away and it doesn't mean only getting rid of papers; you can also store items in a closet or storage unit. For instance, having an abundance of cords behind and around desks is unsightly and can be a hazard. An easy fix would be to take a look at the cords, see which ones aren't needed, and put them in a closet. The same goes for furniture. Does your law office have a million rarely used leather chairs? If so, consider getting rid of them or putting them away for safekeeping until they are needed.
If you need to keep old case files, store them somewhere safe (like a spare office in your law firm or secured storage unit) until it's safe to throw them away. Also, try to limit personal belongings that don't contribute to productivity or take up much-needed space on your desk.
A decluttered law firm helps improve employee productivity and efficiency while also impressing clients.
3. Maintain a Regular Cleaning Schedule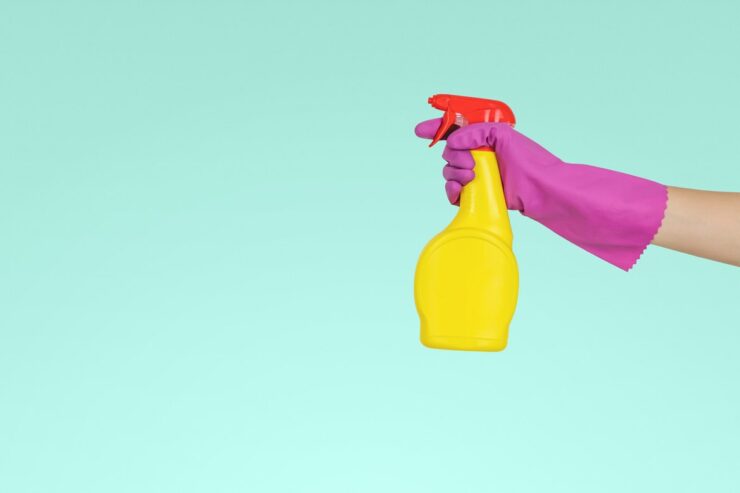 Maintaining a regular cleaning schedule is a lot for one employee or a small law firm to handle. While cleaning is necessary, you probably have a list of 82 tasks you need to complete that are more important than cleaning.
How often a law office should get cleaned depends on the size of the firm, the number of employees, and the amount of foot traffic that comes in. If you have an endless circulation of clients and meetings, cleaning should be done every day. If you're part of a small firm with limited foot traffic, consider a bi-weekly or even monthly cleaning schedule.
Regular upkeep of a law office should include:
Washing windows and glass
Waxing, vacuuming or mopping floors
Cleaning and restocking restrooms
Cleaning the receptionist area
Dusting all equipment and services
Emptying trash
Cleaning furniture
Sanitization
According to ramcowichita, when cleaning gets too overwhelming or you're tired of wasting your precious time cleaning, consider hiring a cleaning company. They will handle everything to keep your office clean so that you can focus on more pressing matters.
4. Implement COVID-19 Precautions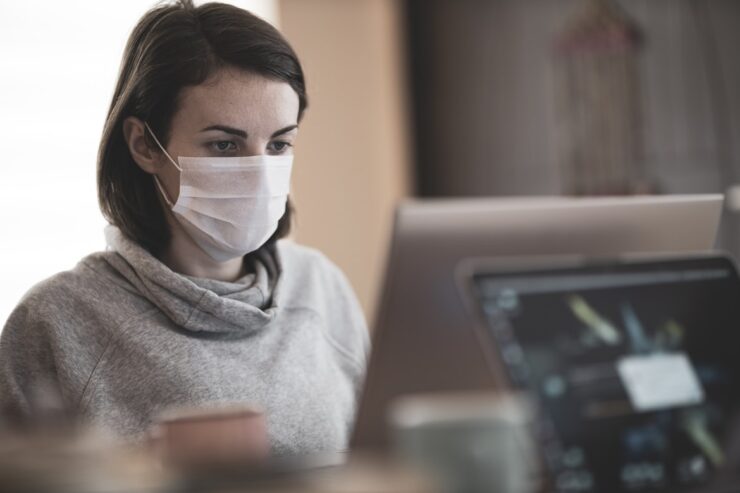 There is more to consider than just vacuuming and dusting. Because of the COVID-19 pandemic, a whole new set of cleaning rules have become standard practice.
There are many ways that law offices can decrease the spread of germs and COVID-19. High-touch areas and surfaces like doorknobs and telephones are high priorities to keep clean. Many law offices even provide masks and gloves for those who want to wear them and move personal desk spaces so staff members are not sitting within six feet of one another.
On the CDC website, they suggest doing the following:
Clean and sanitize high-touch surfaces once a day, if not more
Offer personal protective equipment (PPE)
Train staff on the proper ways to clean
Follow social distancing protocols
Wash hands regularly
5. Keeping Your Law Office Clean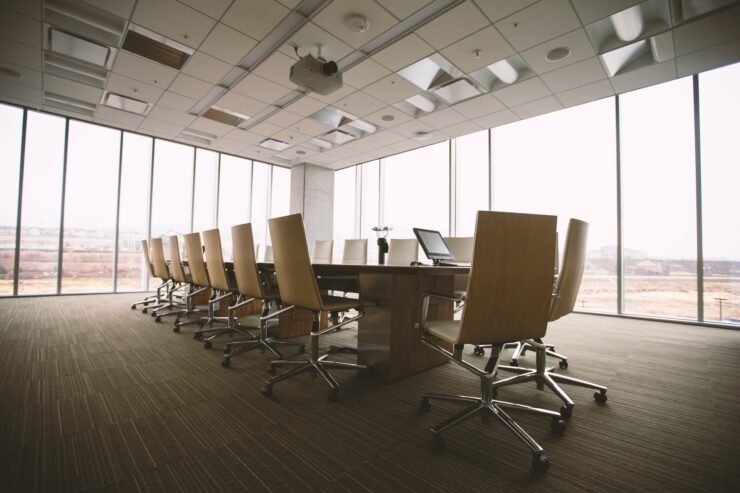 A clean law firm undoubtedly leads to increased productivity, less frustration, a healthy work environment, and an office that impresses your clients. Instead of forever living in the clutter, follow these tips to ensure an efficient and wonderful working environment. If you can't keep up with your workplaces upkeep, consider hiring an office cleaning service.