Like how natural selection provided an opportunity for more developed beings, the technological, natural selections of COVID-19 and remote work paved the way for virtual and hosted desktops in the corporate culture. Hosted desktops are essentially traditional desktops but in a cloud. Not only are they cost-effective for the business, but they also provide a higher scope for development by moving to a virtual infrastructure.
Employees can now experience their desktop experience on a cloud-based networking platform where all their data, folders, settings, and configurations lie. Although it is a small change, it can open up pathways to higher flexibility, IT efficiency, disaster recovery, and more. You will learn the perks of hosted desktop in streamlining your business operations in this article:
Flexible And Remote Workforces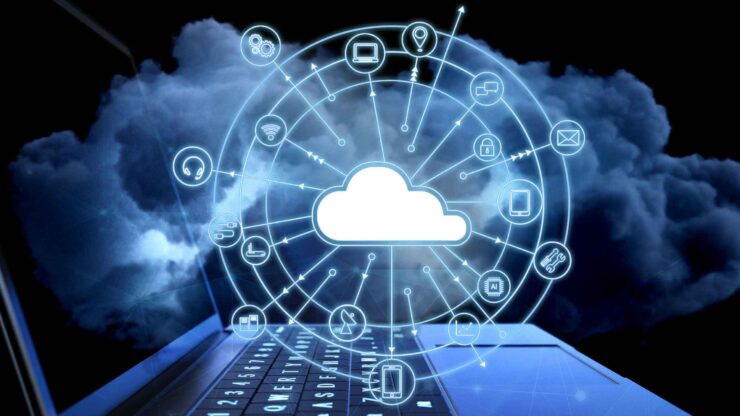 Those industries heavily relying on a virtual workforce can use virtually hosted desktops to their advantage. COVID-19 has brought a virtual reality culture in the corporate setting, where employees constantly look for flexible work-from-home opportunities. Rather than going old-school with the VPN, hosted desktops can help your business leverage returns by hosting desktops on a cloud-based network.
Providing users with work-from-home opportunities will not only reduce employee turnover but also reduce their absenteeism. A recent survey outlined that employees work 1.4 extra days a month by taking frequent breaks and increasing productivity.
A flexible work environment prevents commuting, improves family relations, and leads to a happier work environment that workers prefer. Virtual desktops are a seamless way to integrate WFH culture in industries that demand it, like IT. They will also spend more time honing and refining their skills through high-end powerful software. Hosted desktops will provide them with a way of working while imitating an office feel and experience on the desktop.
Efficient Mergers And Acquisitions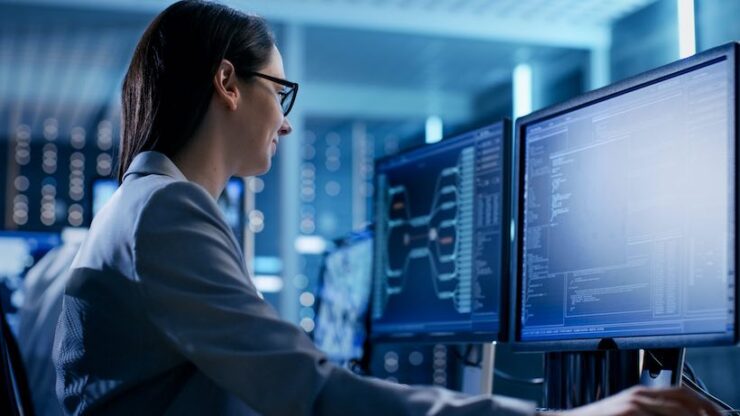 Rapid mergers and acquisitions are necessary to prevent continuity and revenue losses. The acquiring corporation's need to buy new hardware, onboard several individuals, and configure their desktop interface typically prevents this. Virtual desktops greatly speed up this procedure. Organizations can move business-critical procedures to a virtual desktop infrastructure instead of costly and time-consuming physical hardware.
Development and integration can continue in the shadows, emphasizing lasting solutions rather than temporary fixes. Hosted desktops can either be phased away or employed for backup when the process is finished.
Reduced Load On Overworked It Departments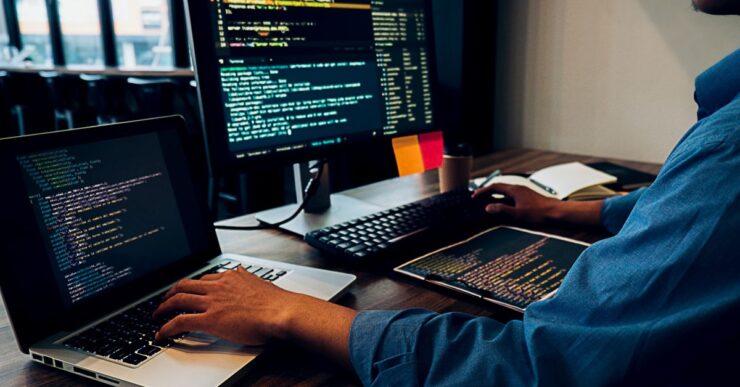 If there is a single department in this world that will benefit from hosted desktop networks, it is undoubtedly the IT department. A number of IT departments are finding it difficult to keep up with the sheer amount of work on their agenda due to the ongoing technical expertise crisis. In this situation, desktop virtualization might save you great difficulty. Desktop deployment and accessibility are quick and simple thanks to virtualization.
Administrators may relax knowing that their staff can safely access a corporate desktop from any PC, mobile device, or smartphone rather than worrying about maintaining numerous work devices for every staff member. Because software maintenance is now centralized, even more time may be recovered.
IT professionals are no longer required to install OS and application upgrades or perform malware scans on specific client devices. Instead, they can use user-friendly web portals to perform it remotely for all devices.
Security And Compliance
Most organizations have information that must be kept secret from the public. This applies to any company that manages information about clients, agreements, or private meeting notes, but it is especially prevalent in the financial and medical fields.
Securing this data inside the workplace is one thing, but as soon as people start taking their devices outside the office, control starts to lapse. By guaranteeing that information stays within the simulated desktop environment, an internet-based desktop technology can be used to meet regulatory and safety criteria. Administrators can limit data installation to local devices using conformance controls, effectively closing off numerous potential virtual or actual attack points.
The practice of employees "carrying around" important data has ended. Instead, it is backed up and locked safely in the backends with nothing to worry about.
Reliable Customization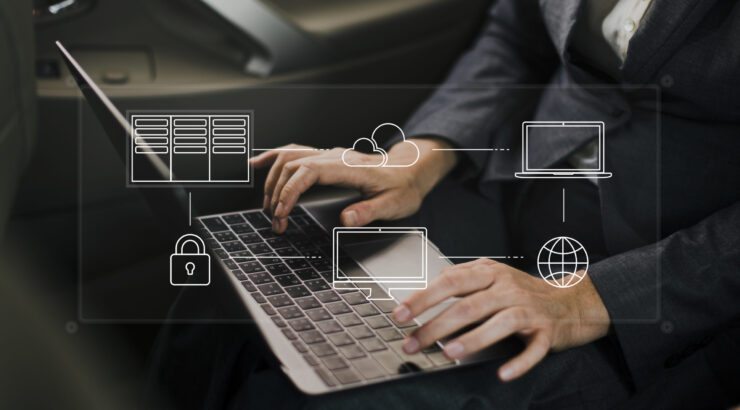 A reliable cloud and managed IT service can provide sleek and comprehensive performing hosted desktop services in London, which provides a personalized and customized experience that matches the requirements inherent in the business model. They charge competitive prices for their services, ensuring that your investments don't exceed your budget.
They provide a wide array of IT services and robust remote working solutions for your business, increasing the opportunity to scale, blend, and integrate data management and communication. They provide ample room for customization to suit your business needs. Their professional IT and support teams provide seamless hosting and management of networks, building business communications, and expert advice on outsourcing, training, and other forms of support.
Their expertise and professionalism ensure that every component of your business stays unhinged with the changing technical environment. The right provider can also ensure a high degree of security with a rich-user experience, improving efficiency and performance in a flexible and scalable manner. These hosted desktops can be scaled to match your requirements precisely, ensuring the highest degree of security against cyber crimes and stringent network security.
These professionals also adopt a hands-on, personalized approach and take care of your IT needs while you focus on core operations and maintaining competition in your respective industry.
Conclusion
And that marks the end of all the benefits of integrating hosted desktops into your business operations. Virtual desktops like DaaS, hosted desktops, VDIs, and other third-party cloud data centers have taken over the market. Hosted desktops are intangible and grant users a degree of flexibility that the corporate culture has yet to explore and exploit.
Virtual desktops have eradicated the need for a VPN-based approach to working and have served a multitude of benefits to the organization. These benefits range from smart security, control, scalability, and continuity. This article has provided multiple scenarios where virtual desktops can lend their hand and replace traditional ones for good!