Boardroom setups are key in business. The heart of all internal staff meetings and important client meetings, ensuring your board room set up is up to date will not only increase productivity in the workplace but also efficiency.  In this article, we will share some tips on how to improve your boardroom setup so that you can achieve your business goals.
What You'll Need?
Before you think about decorating your boardroom, the first step to creating a successful modern boardroom setup is to ensure the core of the boardroom is complete and includes the right, updated technology to ensure your meetings run smoothly. Check out this link to see the essential equipment needed to enhance your boardroom.
1. Boardroom Checklist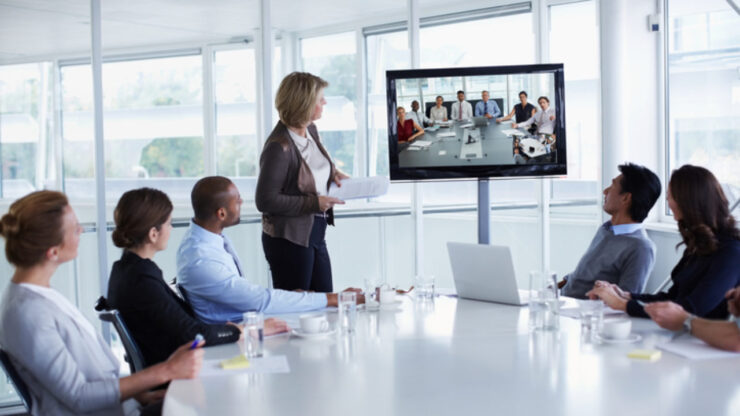 We have created a simple checklist that will help to improve your boardroom setup:
Use a quality projector and a clean surface to display presentations and slideshows
Use a whiteboard or flipchart to keep track of discussion points and ideas
Use overhead projection to display graphics or PowerPoint presentations
Use audio/video equipment to capture meetings for future reference
Keep everything organized with a good boardroom management system
2. Setting the Scene
If you are looking to improve your boardroom setup, start by ensuring that your furniture is comfortable and functional. A set of comfortable chairs and a sturdy table will help to create an atmosphere that encourages collaboration and communication. Additionally, make sure that all of your electronics and AV equipment are easily accessible, so that everyone can participate in the meeting without distraction. Keep in mind the overall layout of the room. An efficient, clean layout will help to create an effective working environment.
3. Lighting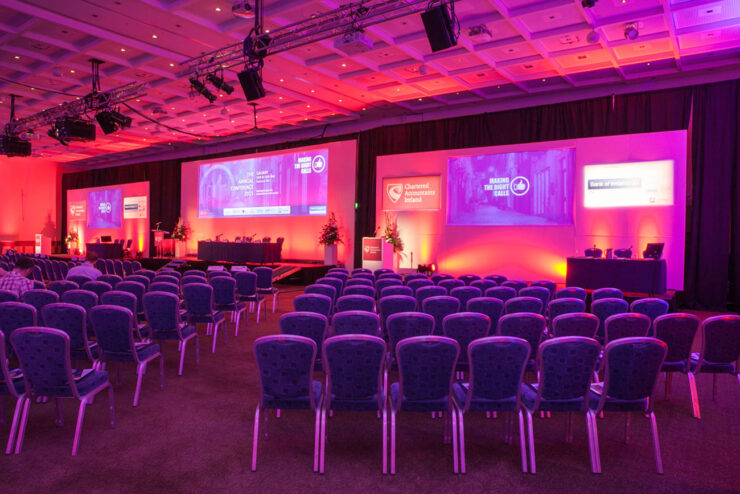 If you're looking to improve your boardroom setup, one key element is good lighting. Too little light and you will see little detail in presentations, while too much light can be distracting and result in headaches. Here are a few tips for choosing the right light source for your needs:
Choose a light that is comfortable to look at. A bright light will be more noticeable than a soft light and can be too harsh on the eyes. Pick a light that gives off a warm, natural glow.
Consider the size of the room. If the room is small, aim for a smaller light source at the participants' desks instead of using a large overhead fixture. If the room is larger, aim for a larger light source to create an even atmosphere.
Choose colors that complement your décor. A blue or green light can help relax participants after a long day, while red may invigorate them for discussion.
4. Sound and AV
Setting the right tone in a boardroom can make or break a meeting. With today's ever-growing technology, it can be hard to ensure that all participants are heard and that everyone is comfortable. Here are some tips to improve your boardroom setup:
Install sound and AV equipment that is current and compatible with your meeting space. This will ensure that all participants have the best possible experience, from hearing each other clearly to watching presentations with ease.
Consider using a microphone for group conversations. This way, everyone can be heard, even if they are not standing close to the speaker.
Make sure all conference rooms are well lit and easy to see. This will help everyone feel comfortable participating in meetings, even when they may not be able to see the screen perfectly.
Encourage team collaboration by setting up workstations near each other. This will make it easier for everyone to share information and work together as a team.
5. How to Set Up Your Boardroom?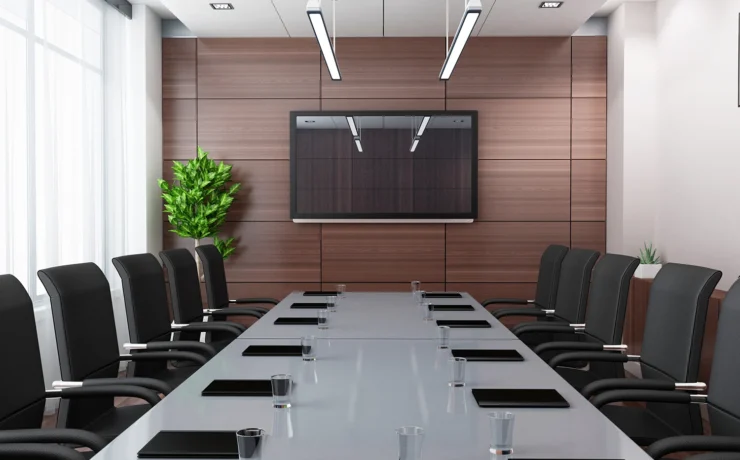 If you are looking to improve your boardroom setup, there are a few key points to consider.
One of the most important factors is ensuring that everyone in the room has a clear view of the screen. This can be achieved by arranging your screens so that everyone can see the entire image.
Another key factor to consider is noise level. Make sure that your equipment is not creating too much noise for the participants to hear.
Finally, make sure that all of your equipment is properly assembled, plugged in and working.
In today's fast-paced, tech-driven world, it is essential that boardrooms have the latest and greatest technology to help stay ahead and modern. From video conferencing to whiteboard tools, these are some of the best tech tips to help you set up a successful boardroom setup. So, what are you waiting for? Get started on improving your boardroom environment today!