Is your branding message truly getting across, or are you simply blowing hot air? You could be missing out if you don't have definitive guidelines for your brand and are not following them across all platforms.
Why Is It Important To Build A Small Business Marketing Strategy?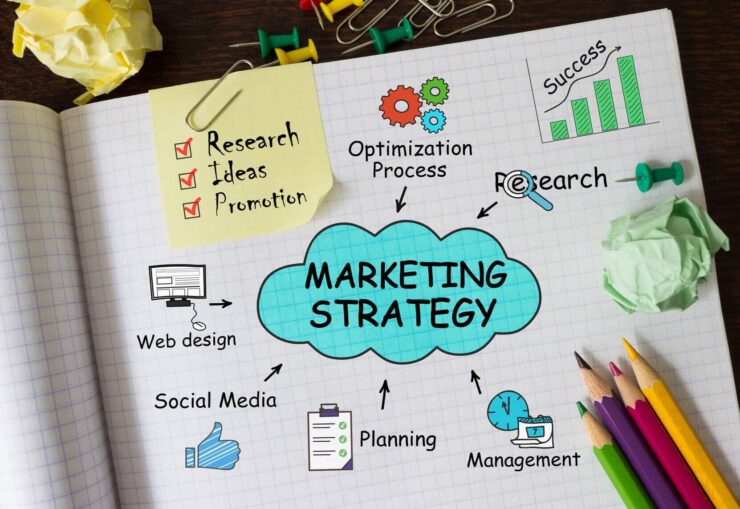 Every business wants to get its name out there. Still, when you're a small business with a modest budget, it's hard to come up with traditional and online marketing ideas while balancing marketing expenses against the expenses of actually doing business. And with advertising costing as much as it does, it's no wonder that so many small businesses struggle to get noticed.
Here's the plot twist: advertising isn't the best way to generate leads anymore. The average person today sees around 5,000 ads daily, a number over twice as high as it was in the '80s. As a result, ad blockers are now used by more than 250 million people. So if ads aren't the way to build a customer base, what is?
Well-researched and planned digital marketing, diligently and consistently executed, will keep the branding and sales wheel churning for the smallest of businesses.
Did you know that 50% of small businesses don't have a dedicated digital marketing strategy? Small companies often deal with a limited marketing budget. As a result, earning visibility in a local community can be challenging.
A marketing strategy helps you increase awareness and develop a pipeline of qualified leads that will turn into sales. With the right digital tactics in place, you can scale your small business marketing efforts to earn more customers in your local area.
Before diving into your channel strategies, you need to build a foundation. Consider the following elements when getting started:
Understand your target audience's problems and priorities so that you can present your business as the solution
Build a strong value proposition that differentiates you from your competitors
Set performance goals so you can focus your budget and resources on meeting objectives
Identify how you can leverage current customers to become your advocates
Use free promotional tools and automation where applicable
Here are several ways to boost your marketing and ensure that you are creating a cohesive and recognizable brand for your small business.
Define Your Brand Guidelines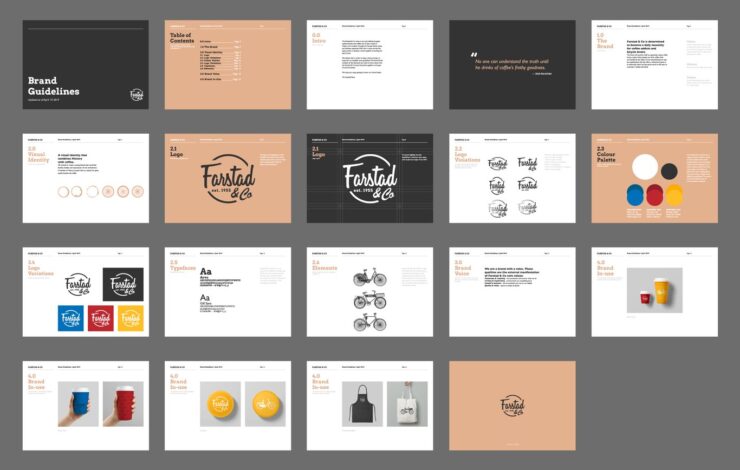 Ensure that every promotional piece, press release, and Tweet that leaves your office conforms to your guidelines. Clearly outlining your expectations and how your logo, mascot, and merchandise are to be referred to can prevent mismatches and mixed messaging for your brand.
Disney is one of the masters of branding, and everything they put out is designed to represent the brand. From the annual blockbuster movie to the whimsical, talking trash cans at the theme parks, every single item is carefully created and screened with the big picture in mind. A simple list depicting phrases or things we "always" do when speaking with customers or promoting the brand can help create a consistent and positive message across all your platforms. Get the right branding services for your small business.
Putting together a brand guideline for your company can help ensure everyone is on the same page – even if your business is small. Here are a few areas to address:
1. Logo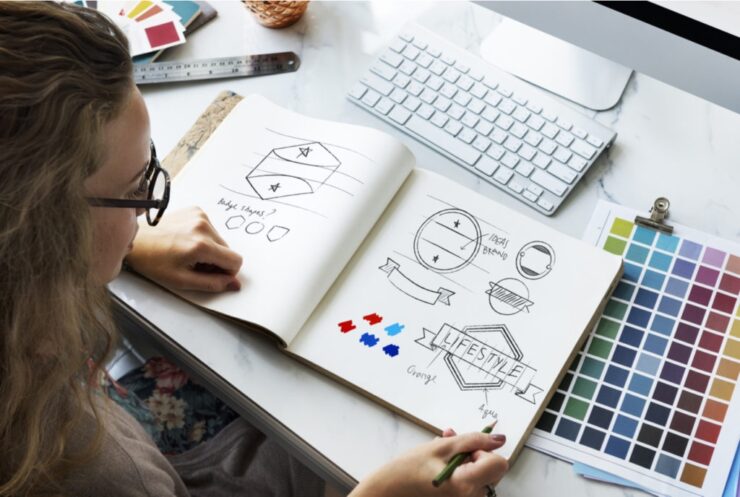 Using your logo consistently across all channels adds cohesiveness to your brand. For example, is it ok to display your logo without your tagline or not? Do you have a version of your logo for light-colored backgrounds and a version for dark-colored backgrounds? Is there an emblem in your logo that can stand alone, or do you always want to include the wordmark with the symbol? Staying within specific guidelines for your logo will help boost recall and recognition.
2. Color
Even a color as simple as "red" has variations, and everyone has their interpretation. Setting guidelines on what your brand colors are and how to use them will help everyone stay within the lines of your brand when working on print, web, or promotional materials. Identifying a Pantone (photo) and corresponding hex color (net) will help keep your brand looking sharp and consistent everywhere your prospects and customers see you.
3. Voice & Tone
Branding is visual, but a copy element also comes into play. For instance, carrying a serious tone on your website while you're funny and irreverent on social media would give your brand a bit of an identity crisis. Decide if the voice and style should be professional, playful, comedic, and introspective – whatever best reflects your brand and culture.
4. Naming Conventions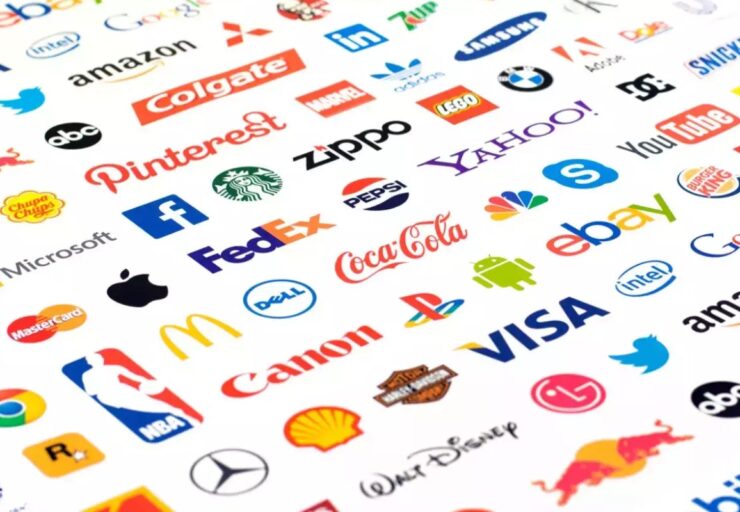 What you call things can increase brand equity – and even help build a sense of community around your business. From your tagline to your product and service lines, naming consistently gives an instant lift.
Message Consistency
Once you've established some guidelines, you need to share them with everyone on the team, from the employees who create the packaging and images to the ones who answer the phones. One of the most often overlooked branding slipups is via your social media channels; make sure every site you use has a fully branded profile and that the person posting your tweets, updates, Instagram shots, and pins correctly represents your brand.
Enhance Your Brand With Inbound Marketing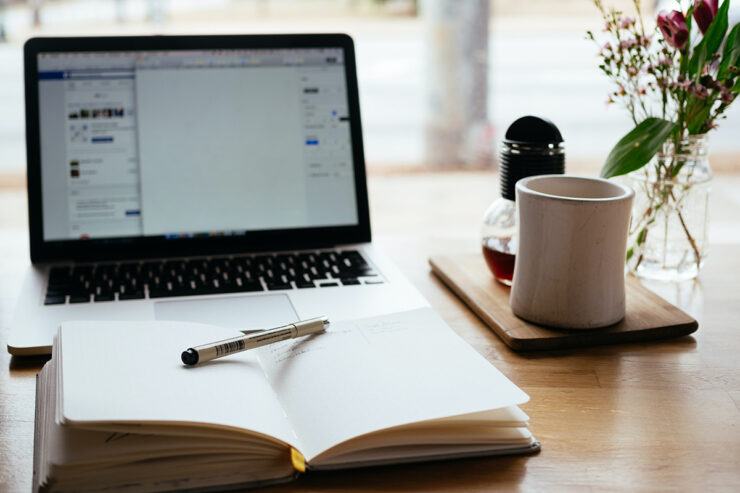 Inbound marketing lets you position your brand as a go-to for education, innovation, and expertise. When you put informative branded content out there for prospects to find, use, and share, you're positively building focus on your brand. It doesn't matter what you sell as long as you're getting information into the hands of people who can use it in a good light. This will automatically enhance your brand.
Leverage Social Media
If you have social media accounts just because you "should," you're not using them. Your social media accounts can be valuable brand builders, provided you cultivate followers and engage with users. Simply throwing up a (branded) profile page isn't enough; you need to join the conversation.
A quick look at your social media accounts can tell you how you are doing in this area. If you are not consistently posting and interacting with followers and connections, you're missing out on a powerful way to build your brand.
Bottom Line
Branding may seem like a task for the bigger guys, but defining your brand and staying consistent across all channels can be extremely valuable to your small business. Invest some time in developing your brand to establish instant recognition and recall of your business when it's time for your audience to buy.