Are you into the wax melt snap bar business or do you just love the product? Either way, when it comes to wax products one thing matters more than others – packaging. Are you aware of how wax behaves once it's out in the open? We bet you do. You must store it the right way once you get your hands on it. If you're into the business of manufacturing and selling wax melt snap bars this is even more important. Even if you're buying it as a gift for someone, it needs to be packed the right way.
Now, we're not going to act surprised if you haven't given this any idea. But, you should have. Now that you probably have, as we have you reading this article, we can say that you've visited the right website. Here, we are going to discuss the five packaging tips and ideas for wax melt snap bars. You'll find our ideas useful considering that the last thing you want is to have your wax melt snap bars out in the open. This is no way of storing or packing wax. Now, let's get to the point.
Cardboard Boxes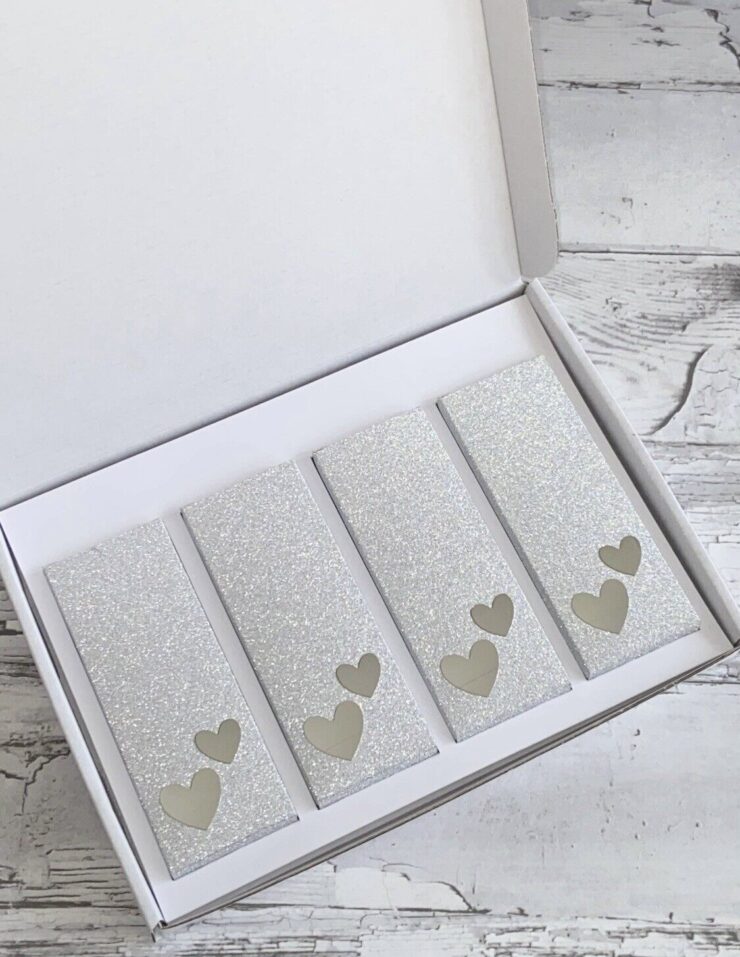 This is a great idea. It is not important if you pack or unpack them privately or if you simply have a store that sells wax products. Storing wax in cardboard boxes is a century-old practice. We're not inventing hot water here, but you came here bearing no ideas, so pushing you in the direction of cardboard boxes is our first step. The ideal thing about cardboard is the ease of use and the possibility to create rectangular shapes with it. Now you know it is easy to create attractive packages that could attract customers if you're in the retail business. If you make an effort of decorating them, you can truly make your product stand out.
If it's for personal use or a gift, it opens the door to even more creativity and makes even the box part of the present. That's right, you can work on your creativity with cardboard boxes, and make your present or brand stand out depending on the manner of applying this particular packaging method. Either way, what's great is that you can make them in the shape of containers that can be opened and closed which could make it easier for the one on the receiving end to take a look at the product inside and even smell it.
Clear Biodegradable Display Bags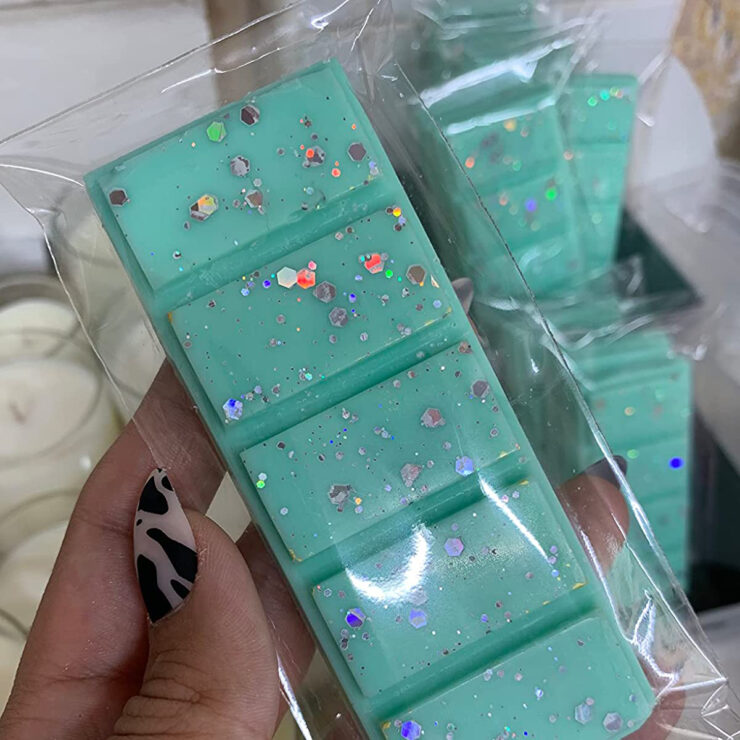 When we speak about wax products and wax melt snap bar packaging a great option, if not one of the best, is without a doubt the clear biodegradable display bags. The name itself suggests why we're talking about a massive option and one worth your consideration. First of all, they are see-through. This is great for everyone wanting to see the product inside. The usage is easy, and they're accessible. The bright side is you'll be taking good care of your environment.
Considering they're biodegradable you will be putting your foot forward in this domain which today is required environmentally speaking from both the customers and manufacturers. We need to take good care of mother Earth. Also, these bags come in a variety of sizes, so you can pack smaller products, and larger quantities alike. What's ideal for retailers is that you can pack each product separately as they're thin and you can use more than one store with many wax melt snap bars in one box. In the end, when used, these bags can be easily disposed of which is an advantageous fact for every packaging option.
Metal Containers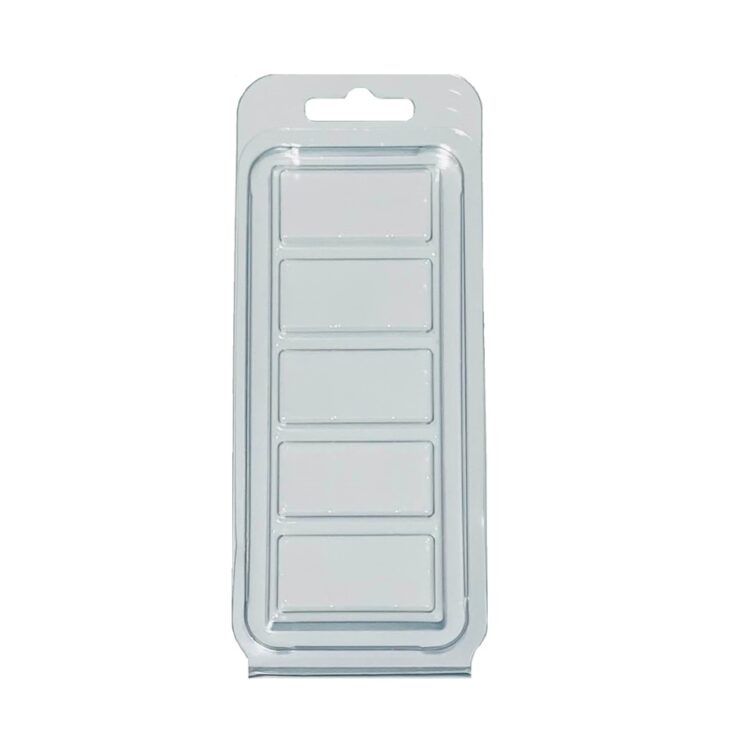 This is another great option, but in comparison to the two from above, it is quite more expensive. This is easy to understand but, that's why metal containers have one great advantage – they last more. Of course, you can pack as many wax melt snap bars as you like, but having in mind one great flaw of metal containers. Once you contain the wax inside it will touch the edges and the metal container will get waxed.
To avoid this you'd need to pack your wax into some other material before storing it inside a metal container. Usually, this is done with paper. This material is best to separate the snap bars before you store them inside a metal container. But, when you are handing it out as a gift its reuse quality is off the charts, and that's one thing to have in mind when selecting the ideal packaging for your wax products.
Glass Pots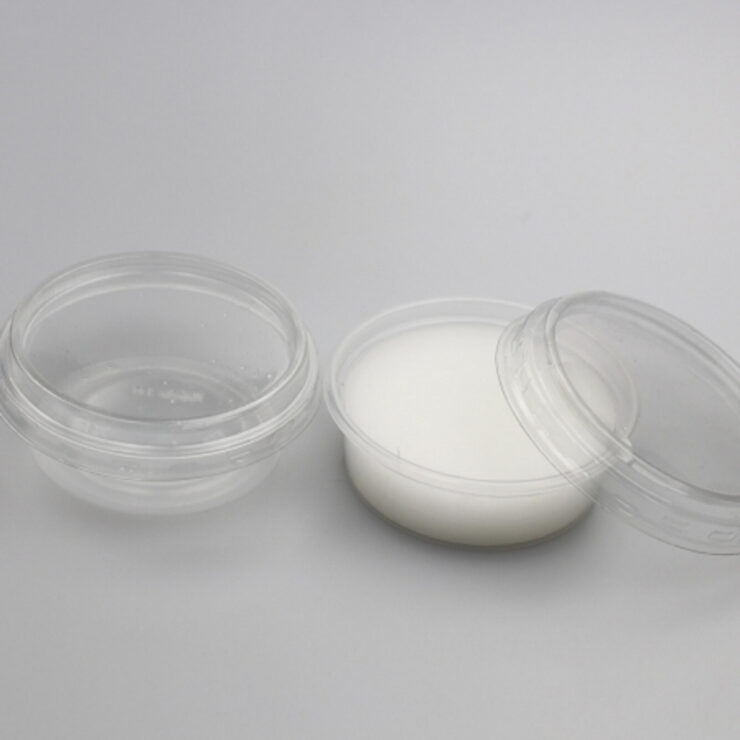 Another great idea. This could be a package and a means to sue the final product. After all, most of us make use of wax products by lighting them up in glass containers. You can put each separate wax melt snap bar into a glass pot and make it ready for usage straight away. Also, using a glass container is a great way for transporting or displaying it. Now that we have mentioned it, you are probably thinking that this is the manner you've been practicing for some time now, and we can assure you we are not surprised. But, the idea can easily slip off your mind. Now that we have reminded you, it may be your best option.
Kraft Paper Tubes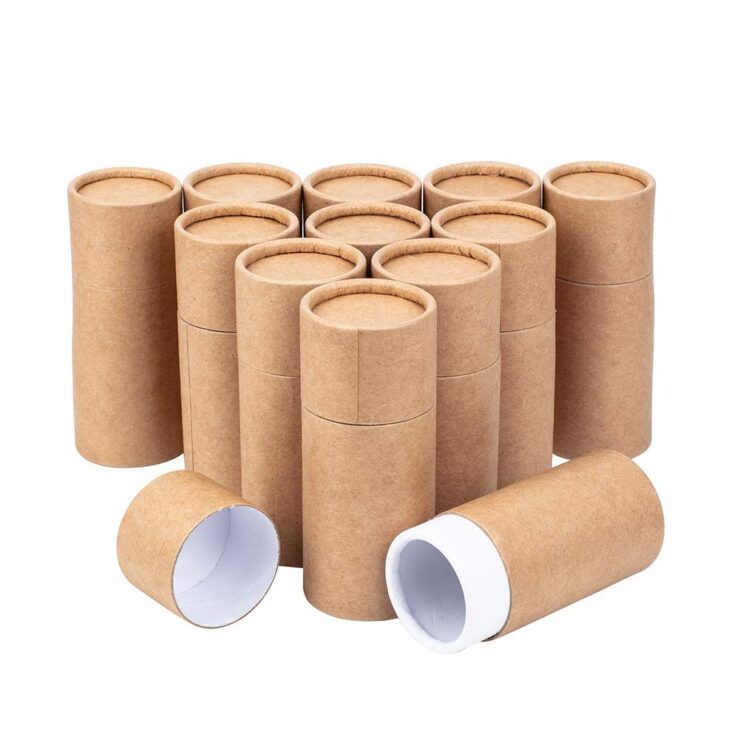 Last but not least. Kraft paper is ideal for any sort of packaging as its name suggests. Candles and other wax products are no exception. With this product, you can handle different product sizes and shapes with ease. While you might not think too highly of paper products for packaging if used the right way this one can do the work flawlessly. A quality kraft paper product is great against moisture and heat, together with any other possible hazard that can occur. The best part is that it is easy to shape, cut, and be creative with. It is what makes it great as a material for retail products but also for gifts and individual usage. As you can see we have a quite few tips and ideas for packaging, so the next time you need one you know where to look. That's right – here.