Moving might seem stressful, but it actually isn't. It's only stressful if you make it so.
The only reason why most people stress about moving, whether it's commercial or residential, is because they aren't preparing for it properly. We are not one of those people. We know that the key to preparing for a stress-free move lies in packing.
Since we are not one of those people that stress over moving, we've decided to help you become one of us. How we're going to do that? By providing you with every tip and piece of knowledge, we have on how to efficiently pack and move all your office stuff – hassle and stress-free.
1. Throw Away Unnecessary Stuff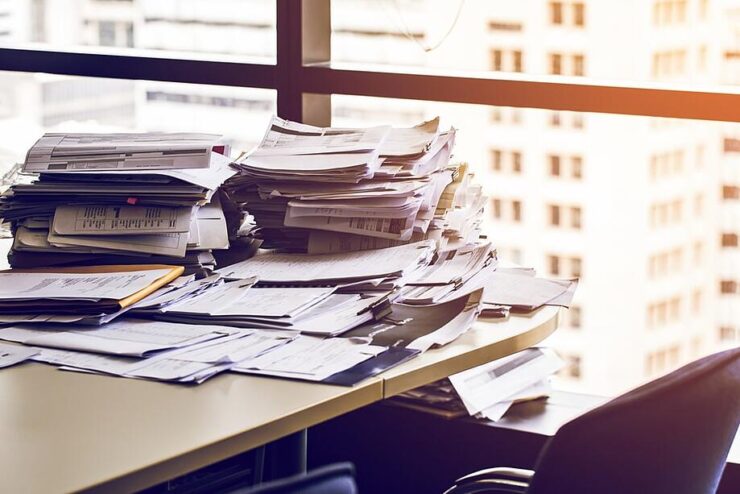 Quite probably, the best packing tip we can give you is don't pack what you don't need. Whenever you're moving an office from point A to point B, you'll be tempted to bring everything from the old office to the new office. Now, how to put this delicately? That's just ludicrous! Throw that stuff away!
There's a good chance that at least 20% of the stuff in your current office is completely obsolete. You don't ever use it, it's old and janky, and all it does is take up floor space. We know that you know that we know exactly what we're talking about. It's that pile of garbage in storage room C that you can't even open because you're scared to even open the doors.
2. Make A List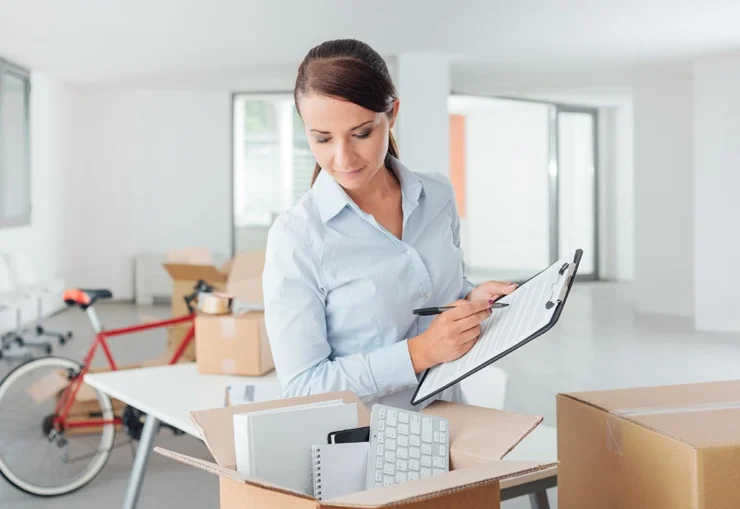 The best and most efficient way to start packing is to go around the office and start making a list of all the things you need, as well as the things you don't need. Trust us, you may feel like one list is enough, but unless you clearly specify what it is that you don't want – you'll end up adding those to the list later on, as well.
So, just go around the office with pen and paper in hand and put things on the list. This should give you a general idea of how much stuff you need to move, how many trucks or vans you'll need, how long the move will last, and so on. All of that from a single list? We know, right?
3. Start Early
If you want to avoid headaches, stress, and fuming at everyone that looks at you the "wrong" way – start packing early. There's nothing more stress-inducing than waiting for the last moment to pack things up.
Not only will this be a recipe for stress, but it will also be a recipe for disaster. You will almost certainly break the deadline, you'll forget to pack something, you'll pack things in the wrong boxes, you'll break something, and so on and so forth. Basically, if you try and cut packing short – It'll all go to hell.
4. Take It One Day At A Time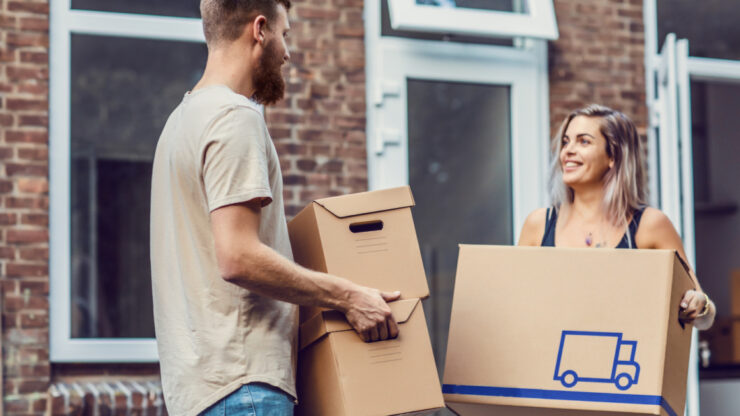 The moving process won't last just a day. Even though it might take only a few hours for a van to transport the stuff from point A to point B, that's not all there is to a move.
We already know that most of the work happens behind the scene during the packing process. That is why our friends over at Bethlehem movers have always preached about taking things one day at a time.
When it comes to moving, that just means taking one day to pack electronics and related stuff, another day to pack furniture, and another day to pack all the documents and records you might have. That way, you'll never forget anything, you'll know where everything is, and things won't get mixed up.
5. Move Only What You Have To
As we have already said – don't pack the junk with you. However, it's not just junk that's unnecessary. Perhaps the new space you're moving to has excellent furniture, so you don't have to pack yours. Maybe it comes with loads of office supplies, so you don't have to take the old ones. Maybe there's a printer in the building so yours could stay. Whatever the case may be, remember this – if you don't have to move it – don't.
6. Obtain The Packing Supplies
You'll always need more boxes, more packing paper, more packing foam, and so on. So, instead of rushing to the store every two days – just get ahead of the problem.
Take a look at the list you made in the beginning and figure out just how many packing supplies you'll need, and get them right away.
7. Label Everything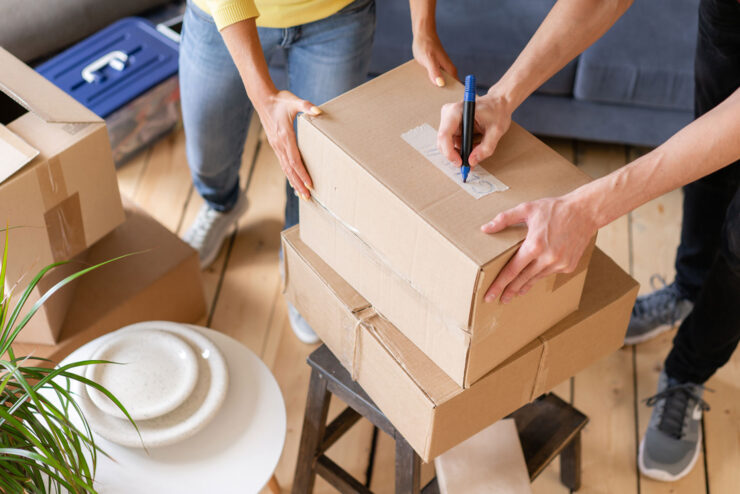 Labelling is "Packing 101", yet some people still refuse to accept it.
There's no harm in writing on a box. In fact, it's probably the most helpful thing you can do. Just grab a sharpie and write the content of the boxes on the boxes. It's that simple!
8. Color Code Your Boxes Per Room
If you can't be bothered with a sharpie, there's another trick you can do, and that trick is called color-coding.
What you'll do is just grab a marker or colored adhesive tape and just mark the boxes that belong in the same room with the same color. That will not only help you differentiate the contents of the boxes, but it will also help you deliver the boxes into the right rooms once you get to new space
9. Color Code Your Boxes Per Category
Basically, you'll do the exact same thing as in the previous example, only instead of color-coding by the room – you'll color-code per category.
For instance:
Red tape – Office supplies
Blue tape – Records and documents
Green tape – Electronics
Black tape – Miscellaneous
If you do this, you shouldn't have any problems finding stuff within the boxes and putting them right where they belong.
10. Hire Packing And Moving Services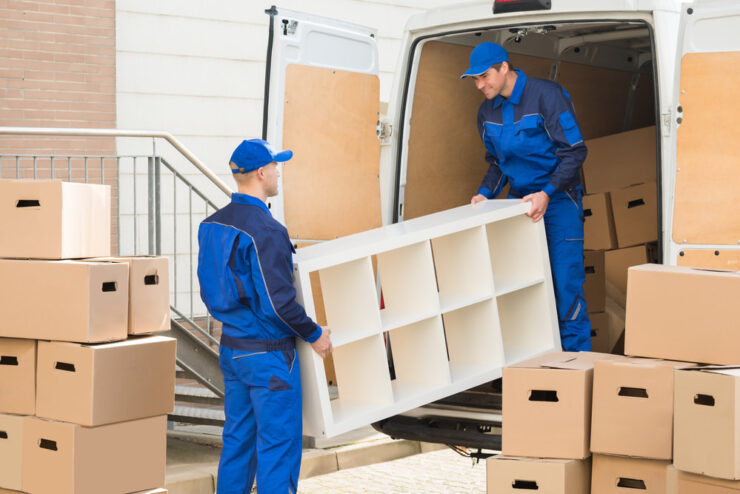 Finally, if you can't be bothered by any of this – just hire professionals. Don't make your employees do it – especially not for free. Instead, just grab a phone and call the nearest moving and packing service and have them set it all up for you.
You'll spend a bit of money, but you won't worry for a second.
We're certain that you didn't believe us in the beginning when we said that a move could be stress-free. How about now?