Choosing the perfect gift for a business professional can be a challenging task. You want to find something that is not only thoughtful but also practical and aligned with their professional interests. Whether you're looking for a gift for a colleague, client, or business partner, it's important to consider their needs and preferences.
In this article, we will explore 10 key gifts for business people that are sure to impress and leave a lasting impression. From personalized accessories to tech gadgets and professional development opportunities, these gift ideas cater to a wide range of interests and are bound to elevate their professional life.
Also, if you want more ideas, check out our favorite blog: giftOMG.com – a blog about gift guides, and tips & tricks.
Top 10 Gift Ideas for Business Professionals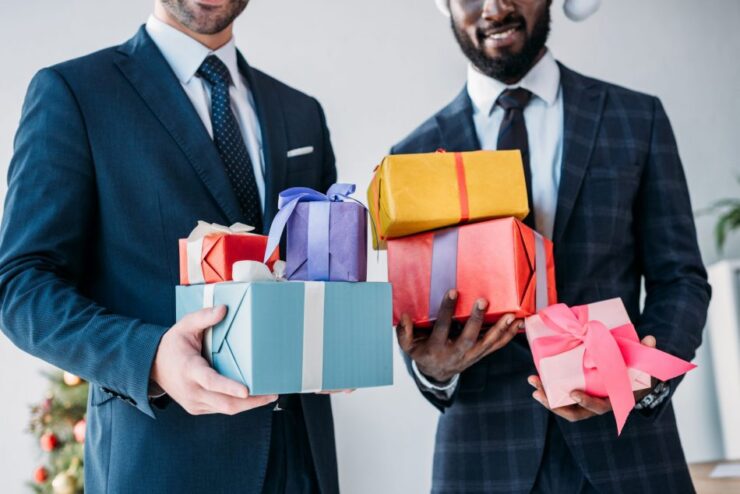 When choosing gifts for business people, it's important to consider their professional interests and preferences. Here are some thoughtful gift ideas that are suitable for business professionals:
Personalized Business Card Holder
First impressions matter, and for business professionals, having a stylish and organized way to present their business cards is crucial. A personalized business card holder not only adds a touch of elegance but also showcases their attention to detail. Opt for a high-quality card holder made of leather or metal and have it engraved with their name or initials. This thoughtful gift will not only make them feel appreciated but also help them make a professional impression during networking events, conferences, and meetings.
Leather Portfolio or Professional Organizer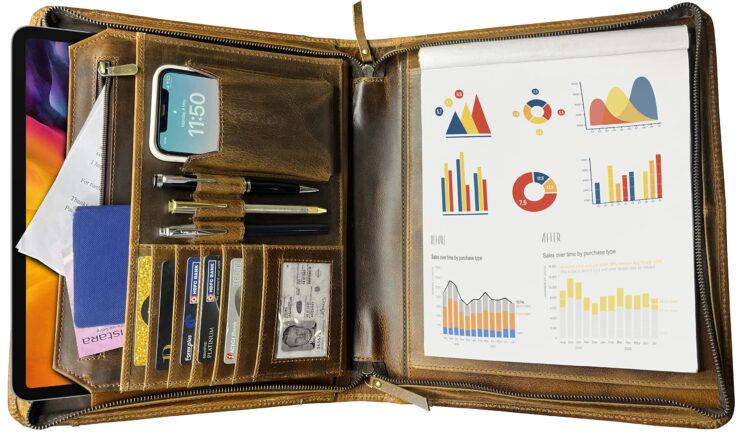 Keeping organized is essential for business professionals who often juggle multiple projects and meetings. A premium leather portfolio or professional organizer can be a valuable tool to help them stay on top of their game. Look for a well-crafted portfolio that offers compartments for documents, pens, business cards, and a notepad. This practical and stylish gift will not only enhance their organizational skills but also elevate their professional image. Choose a portfolio that complements their personal style, whether it's sleek and minimalist or classic and sophisticated.
Customized Executive Pen Set
A quality writing instrument can convey professionalism and attention to detail. A customized executive pen set is a sophisticated and practical gift for business professionals who appreciate the art of writing. Opt for a set that includes a fountain pen, rollerball pen, and ballpoint pen, all engraved with their name or initials. These premium pens not only provide a smooth writing experience but also make a statement during important meetings and signings.
Tech Gadgets
In today's digital world, tech gadgets are highly valued by business professionals. Consider gifting useful and innovative devices that can enhance their productivity and make their work life more efficient. There are some great tech gadgets you can consider:
Wireless charging pad – This item is a convenient accessory that eliminates the hassle of tangled cords and keeps their smartphones charged throughout the day.
Bluetooth speaker –  Allow them to enjoy high-quality sound during presentations or relax with some music during breaks.
Noise-canceling headphone –  It is really ideal for blocking out distractions in a busy office or during business trips.
Smart notebooks – They can transfer handwritten notes to digital platforms, are perfect for those who prefer to jot down ideas on paper but also want the convenience of digital storage.
Business Books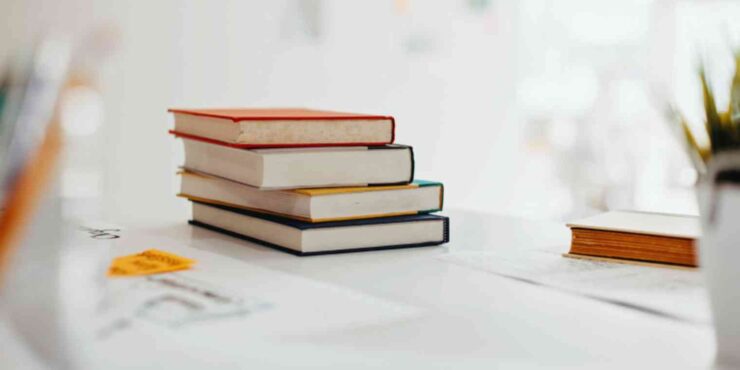 Knowledge is power, and business professionals are always looking to expand their expertise. Gift them a selection of popular business books that offer valuable insights and inspiration. Look for titles that focus on personal development, leadership, entrepreneurship, or industry-specific topics.
"The Lean Startup" by Eric Ries, "Thinking, Fast and Slow" by Daniel Kahneman, or "Leaders Eat Last" by Simon Sinek are excellent choices. You can also opt for books that are specific to their industry or areas of interest. This gift not only shows that you support their professional growth but also provides them with a valuable resource to enhance their skills and knowledge.
Personalized Business Briefcase or Laptop Bag
A stylish and functional business briefcase or laptop bag is a practical gift for professionals who frequently travel or need to carry their work essentials. Look for a high-quality bag that offers ample storage space for a laptop, documents, and other accessories. Personalize it with their initials or name for an extra touch of elegance.
Professional Networking Event Tickets
Networking plays a vital role in the business world. Consider gifting tickets to industry conferences, seminars, or networking events. These opportunities allow business professionals to expand their network, gain valuable insights, and stay updated with the latest industry trends. Research local and international events that align with their interests and provide valuable networking opportunities.
Corporate Gift Sets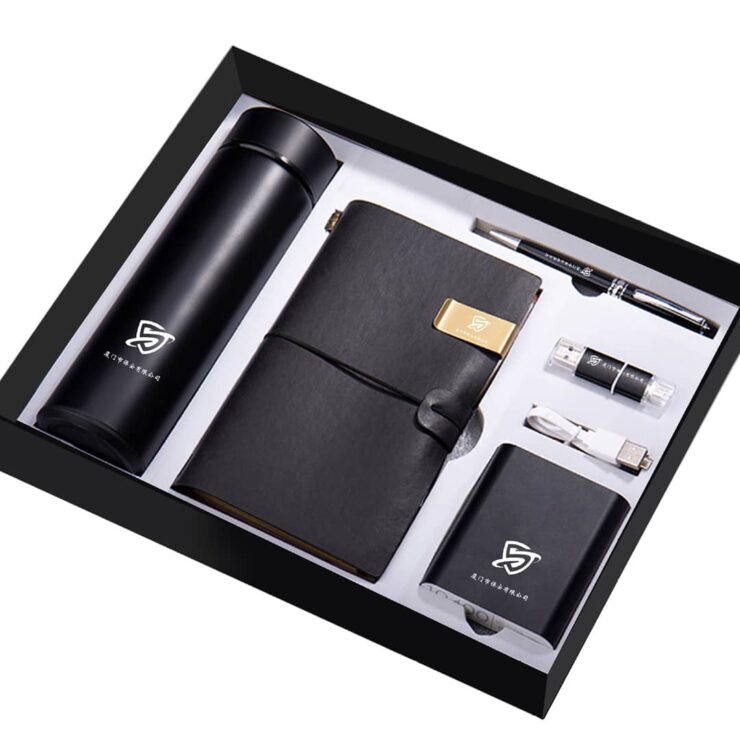 Corporate gift sets offer a curated collection of premium items that can make a lasting impression. Look for sets that include items like high-quality pens, a leather-bound journal, a cardholder, and a keychain. These sets are often beautifully packaged and can be customized with their name or company logo, making them ideal for corporate gifting occasions.
Time-saving Devices and Services
Business professionals often value their time immensely. Consider gifting time-saving devices or services that can help streamline their daily tasks. For example, a smart home assistant like Amazon Echo or Google Home can assist with scheduling, reminders, and even provide hands-free communication. Alternatively, you could consider gifting a subscription to a virtual assistant service that can help manage their calendar, schedule appointments, and handle administrative tasks.
Customized Wall Art or Office Decor
Personalized wall art or office decor can add a touch of sophistication to their workspace. Consider gifting a customized motivational quote print, a framed world map to mark their travel destinations, or a sleek desk clock with their name or company logo. These decorative items not only spruce up their office but also create a professional and inspiring ambiance.
To Sum Up
Remember, the key is to choose gifts that are practical, thoughtful, and aligned with their professional needs and interests. By considering their preferences and personalizing the gifts, you can make a lasting impression and show your appreciation for their business endeavors.