A video production company produces and edits video content for a variety of clients. It is responsible for the entire process of creating a video, from pre-production to post-production. It can work with clients in a number of different industries, including advertising, education, business, and more. They may be hired to produce a commercial, an explainer video, an educational video, or any other type of video content. In this blog post, we will explore the role of a video production company in 2023. We will discuss the different types of videos they produce, the industries they work with, and the process of creating a video from start to finish.
Defining the Role of a Video Production Company
When it comes to video production, there are many different roles that a production company can play. In some cases, it may be responsible for the entire process from start to finish, while in other cases it may only be responsible for one specific element. It all depends on the project and the client's needs.
Some of the most common roles of video production services include:
Ideation and conceptualization
Scriptwriting
Pre-production planning
Location scouting and management
Casting and crewing
Equipment rental and logistics
Production scheduling and budgeting
On-set direction and production management
Post-production editing and finishing
The Services Offered by a Video Production Company
A video production company can offer a wide range of services, from producing and directing to editing and post-production. They can also help with the distribution of your video.
The first step is pre-production, which includes planning, scripting, and storyboarding. The next step is production, which is the actual filming of your video. Once production is complete, post-production begins, which is when the footage is edited and put together into a finished product.
It can also help with the distribution of your video. They can upload it to YouTube or other video-sharing sites, or they can help you get it onto television or in movie theaters.
What to Expect from a Video Production Company?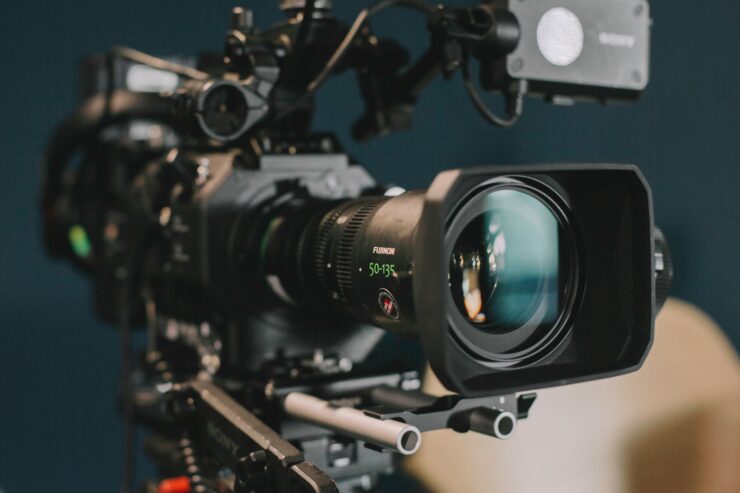 A video production company is responsible for the creation and distribution of video content. This can include anything from commercials and corporate videos to music videos and web series. A video production company typically has a team of creatives, including writers, directors, cinematographers, editors, and producers, who work together to create video content that is both high-quality and engaging.
The first thing you should expect is a well-crafted script. The script should be written with the audience in mind and should be designed to capture their attention and keep them engaged throughout the duration of the video. Once the script is complete, the next step is to begin pre-production.
Pre-production is where the director works with the cinematographer to storyboard the video and plan out each shot. This is also when casting takes place and any locations or props that will be needed are secured. Once pre-production is complete, it's time to move on to production.
During production, the director will work with the cast and crew to bring the vision for the video to life. This is when all of the footage for the video will be captured. Once production wraps, it's time for post-production.
Post-production is when everything comes together – the footage is edited, color-corrected, sound mixing, etc. This is also when any graphics or visual effects are added. Once post-production is complete, the video is ready to be distributed.
How to Choose the Right Video Production Company for Your Project?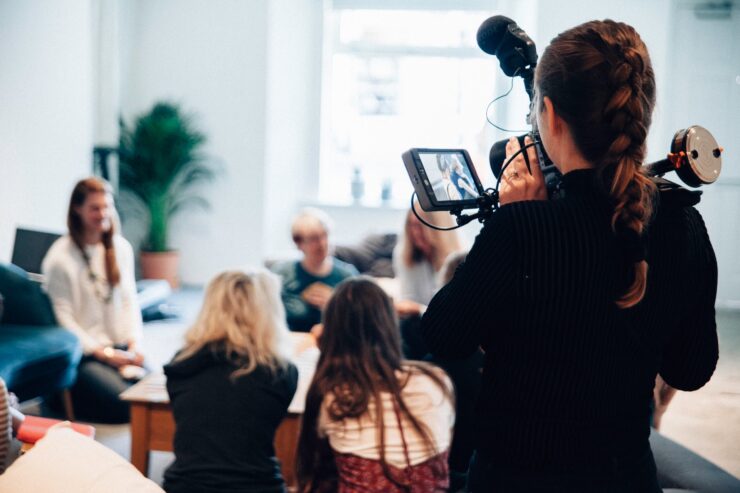 When it comes to choosing a video production company, there are a few things you need to take into consideration. Here are a few tips on how to choose the right video production company for your project:
Define your objectives. Before you start looking for a video production company, you need to first define your objectives. What is the purpose of the video? Is it for marketing or advertising purposes? Or is it for educational or training purposes? Once you know what the purpose of the video is, you can then start looking for companies that specialize in that type of video production.
Set your budget. Another important factor to consider when choosing a video production company is your budget. How much are you willing to spend on your video project? Do you have a tight budget or are you willing to invest more money in a higher-quality video? It's important to have a realistic budget in mind before reaching out to companies so that you don't waste anyone's time or get disappointed later on.
Ask for referrals. If you know someone who has recently worked with a video production company, ask them for referrals! They may have some great insights into which companies are worth considering and which ones to avoid. Getting referrals from people you trust is always a good idea when making any big decision like this.
Compare services & pricing. Once you've compiled a list of potential video production companies, it's time to start comparing their services and pricing. What type of services do they offer? What is their pricing structure? What do other customers have to say about their experience working with the company? These are all important factors to consider before making your final decision.
Make your decision. After you've taken all of these factors into consideration, it's time to make your final decision. Choose the video production company that you feel best meets your needs and budget. Then, get ready to produce an amazing video!
Conclusion
As you can see, there are many different roles that a video production company can play in your business. By understanding the various services that they offer, you can be sure to select the right one for your needs. Remember to always communicate your vision clearly to them so that they can help you bring it to life and create a video that you'll be proud of.