Solar panels can fulfill the energy needs of business establishments regardless of their segment and industry. It is a sustainable and green measure that has benefits for your environment and community as well. Whether you have commercial energy needs for your office, cold storage, shopping mall, factory, or any other commercial reason, powerful solar systems and solar panels can fulfill your energy needs at a much more affordable cost in the long term.
Find out how many solar panels it takes to power a commercial property before you go to your nearest solar company in Alberta for a substantial purchase.
Number of Solar Panels Required for a Commercial Project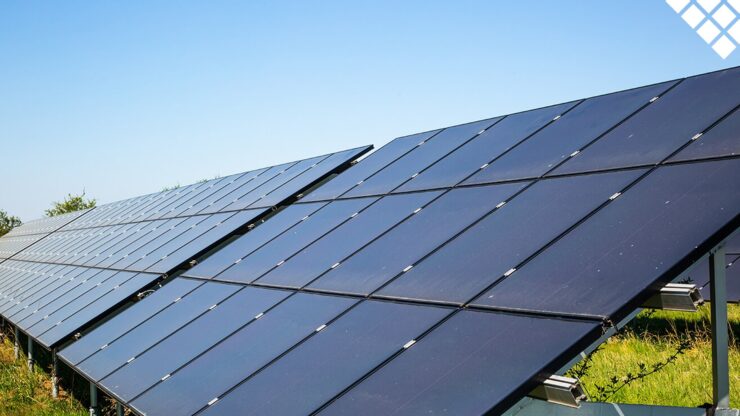 The number of solar panels your business and commercial property may require will depend on the amount of energy it uses and the amount of energy a single solar panel can generate and provide. On average, the medium size businesses use 70kWh (kilowatt hours) of electricity every day. Annually, it is 25,000 kWh.
Typically, a solar panel of average size can provide 250 watts of power. It can be depicted as 0.25 kW (the nameplate rating). However, there may be variations here, and the solar panel manufacturer and supplier will provide you with specific details. Another important calculation is finding out the peak sunlight that your business or commercial property will receive every day. Any property may receive 5 hours of peak or intense sunlight every day on average.
To calculate the number of kW (kilowatts) needed for an average-sized business, we can use the below-given formula.
70kWh each day/5 hours sunlight= 14kW
Actual Energy Consumption
An average-sized business that needs 70 kWh of electricity every day requires a total of 14 kW. However, it is important to know that a solar panel generates electricity in direct current (DC), while commercial property and establishments will use the electricity and power in the form of alternating current (AC). Conversion of electricity from direct current to alternating current is 80% efficient. Therefore, a power greater than 14kW is needed to meet the energy needs of the business. The actual kilowatt needed would be 17.5.
Total Number of Solar Panels Required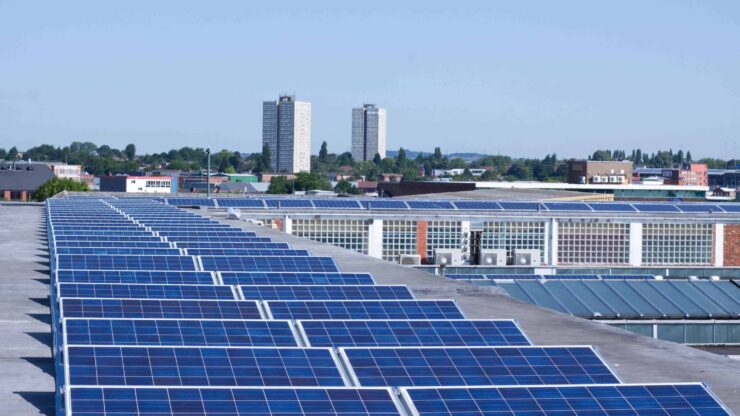 For an average-sized business that needs approximately 17.5 kW of AC electricity, the total number of solar panels (or nameplate rating 0.25 kW) will be as follows.
17.5 /0.25 = 70
Therefore, a business would require a total of seventy solar panels to fulfill its energy needs completely every day. This number of solar panels would be able to fulfill 100% of the electricity needs of the business for the time the solar panels remain functional. All photovoltaic solar panels may last for 25 years or more. Most of the manufacturers offer a 25-year warranty on solar panels. Therefore, the solar panels would not require any replacement for a minimum of 25 years.
The Benefits of Solar Panels for a Commercial Property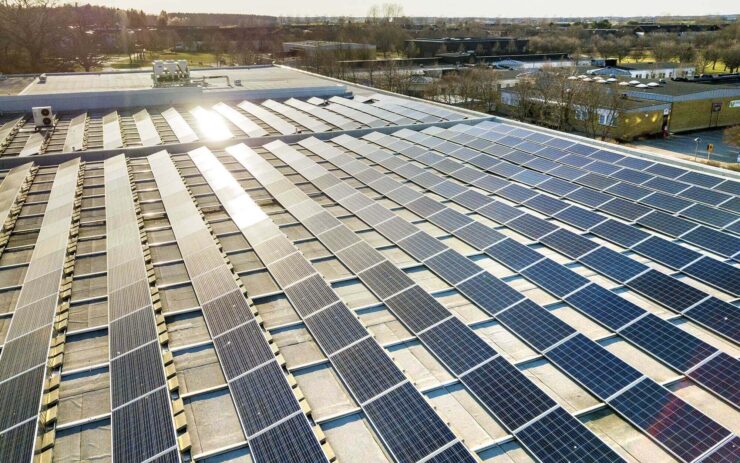 Electricity costs are increasing throughout North America, which impacts the operating costs of businesses as well. Such a hike in electricity costs may make the business environment more uncertain, which is detrimental to planning. With a greater number of appliances, devices, gadgets, software, processes, and systems being introduced every day, the energy needs of businesses are increasing. Installation of solar panels in commercial property may have a multitude of benefits.
Better Brand Reputation: Going green can have a positive brand reputation. An increasing number of customers and stakeholders today are searching for ethical and green brands that strive for sustainability.
Greater Flexibility: Apart from the business establishments, the solar panels can also be installed on any other sites that are not the property of the company. Companies can self-own photovoltaic cells or enter the PPA (Power Purchase Agreements).
Tax Breaks and Relaxations: Installation and use of solar panels and solar energy, respectively, can help businesses get benefitted from the tax incentives provided by the government to encourage the use of sustainable energy.
Greater Profits: Solar energy can be more economical when compared to grid electricity over the long term. If the companies can bear the cost of initial investment (with self-investment or financing), they can reduce the cost of their operations substantially and gather more profits.
Conclusion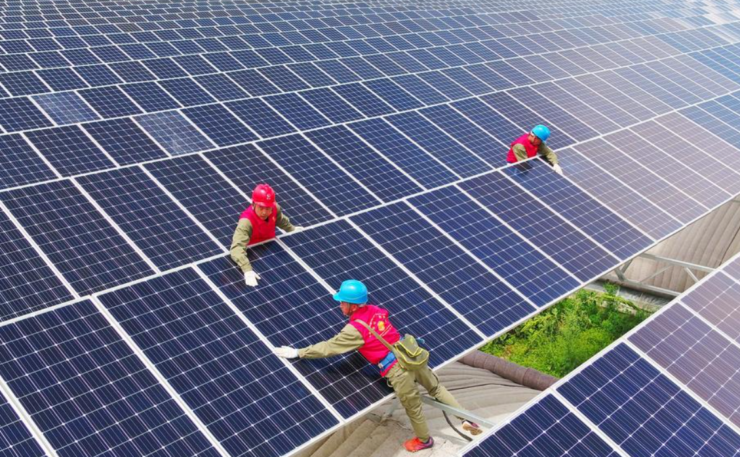 The use of solar panels is increasing throughout the world due to their sustainability, economic, and other benefits. The renewable source of energy can help you fulfill the energy needs of your business in a hassle-free and convenient way and help you improve your profits due to the savings you make.
Talk to a leading solar company in Alberta to find out the cost of solar panels and how much return on investment you will gather over the long term when you install them for your business establishment and commercial property.