Information technology services are the lifeblood of modern businesses. In the increasingly digital economy, maintaining a strong IT infrastructure can mean the difference between success and failure. This article aims to rank some of the best IT service providers in the Phoenix area. Factors taken into account include the range of services offered, customer feedback, and longevity in the business.
1. MyTek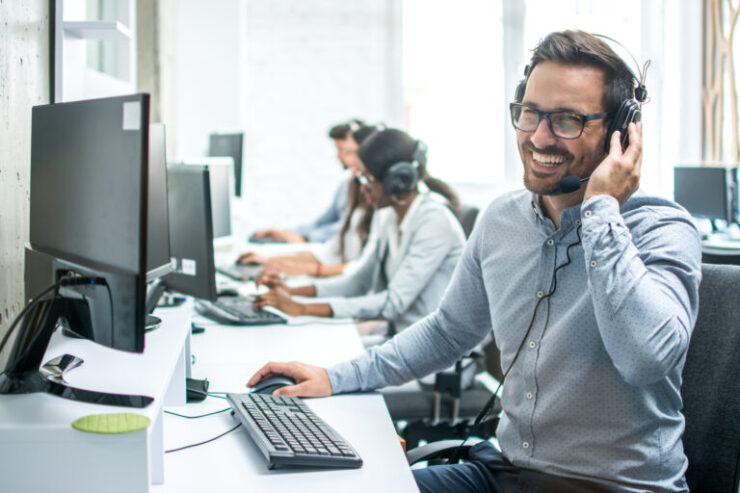 Founded in 2009, MyTek is a Phoenix-based IT service provider that has grown to be one of the leaders in the region. With a client-focused approach, they have continuously evolved their services to meet the changing needs of businesses in various industries. They hold a strong commitment to providing reliable and innovative solutions.
MyTek specializes in managed IT services, IT consulting, and cybersecurity. Their team of experts can manage all your IT needs from infrastructure to security. They also offer a unique MyTek Technology Solutions program, a customized IT plan that caters to individual business needs, ensuring your IT system aligns with your business goals.
Reputation-wise, MyTek is known for their superior customer service and high-quality IT solutions. They are committed to helping businesses navigate through the complexities of technology. Their clients, ranging from small businesses to large corporations, commend them for their flexibility, expertise, and their ability to deliver on their promises.
2. Data Doctors
Established in 1988, Data Doctors is a Phoenix-based IT service provider with a reputation for offering high-quality services. With over three decades in the industry, they've established a broad clientele by addressing both individual and business IT needs.
Data Doctors are known for their comprehensive suite of services, including computer repair, data recovery, and network services. They are especially recognized for their high-quality computer diagnostic and repair services, which they offer at highly competitive rates.
In the Phoenix IT service provider landscape, Data Doctors are respected for their efficient and professional service delivery. Their commitment to customer satisfaction, coupled with their expertise and experience in the industry, makes them one of the most reliable providers in the area.
3. ITSynergy
ITSynergy, with over 20 years of experience, is another reputable IT service provider based in Phoenix. Their dedication to leveraging the latest technology trends to provide top-tier services has allowed them to maintain a high level of client retention.
ITSynergy specializes in IT consulting, managed IT services, and cloud computing. They take pride in their proactive approach to IT management, ensuring businesses can operate smoothly without the worry of IT-related issues.
In the community, ITSynergy is known for their highly skilled team and personalized service. Their clients appreciate their ability to understand and cater to unique business needs, which is a testament to their strong customer-centric philosophy.
4. Blue Fox Group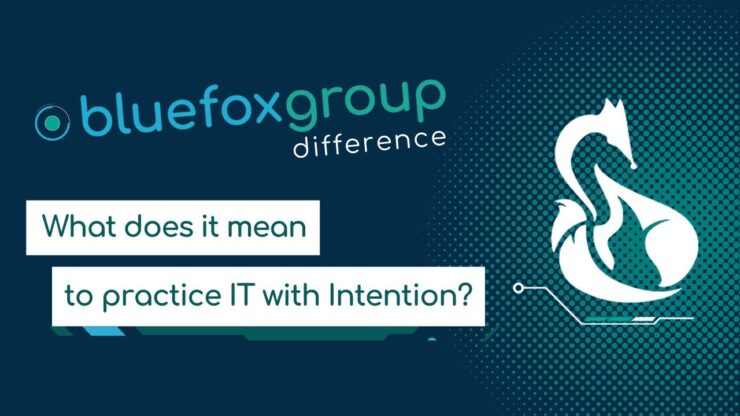 Blue Fox Group, established in 2002, is a leading IT service provider serving the Phoenix area. Their commitment to delivering innovative and scalable solutions has seen them build a solid reputation in the industry.
Their area of expertise lies in managed IT services, IT consulting, and VoIP services. Blue Fox Group provides their clients with strategic IT guidance, 24/7 support, and efficient communication solutions.
In the IT service provider industry, Blue Fox Group is highly regarded for its commitment to customer service. Their solutions are designed to improve operational efficiency and minimize downtime, contributing to their reputation as a reliable and trustworthy provider.
5. TechFusion
Founded in 2010, TechFusion is a Phoenix-based IT service provider known for its exceptional service. Despite being relatively new to the industry, they have quickly established themselves as a top-tier IT service provider.
TechFusion specializes in IT consulting, managed IT services, and cybersecurity solutions. They have a strong focus on helping small and medium-sized businesses safeguard their IT infrastructure against cyber threats.
Their reputation in the Phoenix area is defined by their commitment to helping businesses leverage technology to improve their operations. Clients often commend their ability to provide timely and effective solutions to IT-related problems.
6. FullScope IT
FullScope IT has been a prominent IT service provider in Phoenix since its inception in 1999. With two decades of industry experience, they have built a loyal client base and carved out a distinctive niche in the market.
FullScope IT primarily specializes in managed IT services, IT consulting, and cybersecurity. They have a team of certified professionals who provide a wide array of services aimed at ensuring seamless IT operations for businesses of all sizes.
As a firm, FullScope IT has a reputation for delivering high-quality, reliable services. Their holistic approach to managing IT needs and their commitment to customer service has made them a preferred choice for businesses seeking comprehensive IT solutions.
7. Lane Technology Solutions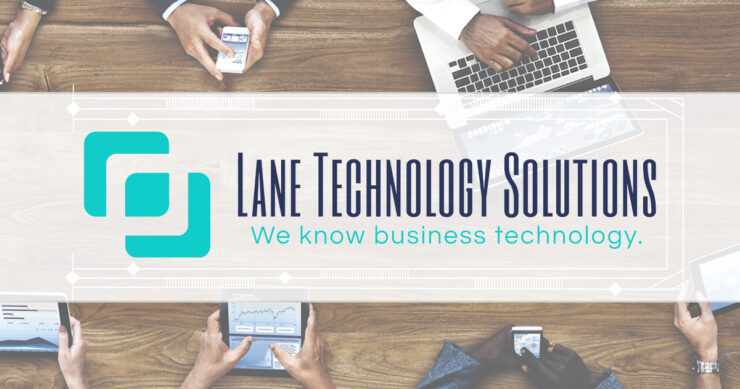 Established in 2007, Lane Technology Solutions has risen through the ranks to become a renowned IT service provider in the Phoenix area. They strive to deliver customer-oriented solutions tailored to the unique needs of their clients.
Lane Technology Solutions specializes in managed IT services, cloud solutions, and disaster recovery. Their strength lies in designing and implementing technology solutions that help businesses operate more effectively and efficiently.
The company enjoys a strong reputation for its dedicated customer service, professionalism, and extensive IT knowledge. They have earned the trust of their clients by consistently delivering on their promises and going above and beyond to meet client needs.
8. Nextrio
Nextrio, founded in 2002, has established itself as a respected IT service provider in Phoenix. Their dedication to using cutting-edge technology to deliver top-notch services sets them apart from competitors.
Nextrio's expertise spans across managed IT services, IT consulting, and cybersecurity. They are particularly well-known for providing scalable IT solutions that adapt to the changing business environment.
In terms of reputation, Nextrio is praised for their ability to leverage technology to solve complex business problems. Their commitment to customer satisfaction and their innovative approach to IT management has made them a reliable partner for businesses in Phoenix.
9. Sentinel Technologies
With a history dating back to 1982, Sentinel Technologies is one of the longest-standing IT service providers in Phoenix. Their decades of experience have allowed them to hone their skills and services, earning them a significant place in the industry.
Sentinel Technologies specializes in IT consulting, managed services, and cloud solutions. They excel in providing a full spectrum of IT services, ensuring businesses have access to the support they need to thrive in a digital environment.
Reputation-wise, Sentinel Technologies is known for its customer-centric approach and high-quality service delivery. Their long-standing presence in the industry and their track record of excellent service make them a trusted choice for businesses seeking IT services.
10. Phreedom Technologies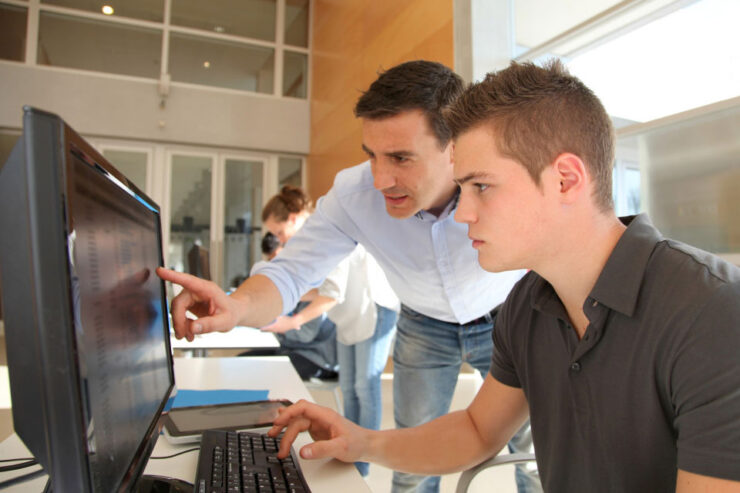 Founded in 2005, Phreedom Technologies is a dynamic IT service provider in Phoenix. They have been instrumental in driving technology solutions that cater to the distinct needs of businesses across different sectors.
Phreedom Technologies' key areas of specialization include managed IT services, IT consulting, and cybersecurity. They are particularly renowned for their proactive approach to IT management and their dedication to ensuring their clients' IT infrastructure is secure and up-to-date.
Phreedom Technologies has built a strong reputation for their deep technical expertise and their commitment to offering value for money. They are highly regarded for their problem-solving skills and their ability to deliver bespoke solutions that align with clients' business objectives.
To sum up, the Phoenix area boasts an impressive roster of IT service providers that offer a variety of services tailored to meet the needs of modern businesses. From industry veterans like Sentinel Technologies to dynamic new entrants like Phreedom Technologies, businesses in Phoenix have a wealth of choices when it comes to IT services. While MyTek maintains a top position in our ranking, all these companies offer commendable services, and their reputations in the market are well deserved.