Electrical contraction, like every other contraction business, is top-tier. Many contractors enjoy the convenience of working at their hours, and even with a flexible service, they still rake in good figures every month.
Contractors can, however, get caught up in enjoying this convenience that they don't pay much attention to the business side of their work- getting paid.
An invoicing software can completely change how your finances are managed. With electrician invoicing, you can create invoices, send invoices and manage the entire process of getting paid.
With your invoice software, you can access invoicing templates that guide the process of creating a tailor-made invoice. You also get to control receiving the payments and managing the flow. Here's how to manage the process.
Managing Your Electrical Business' Invoicing With An Invoicing Software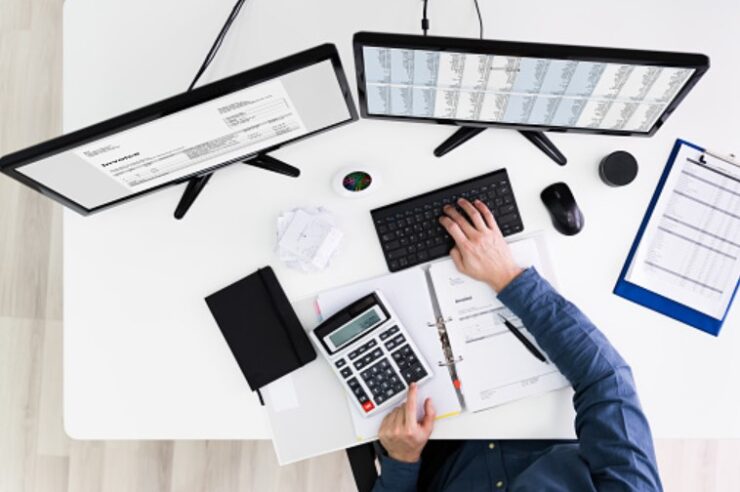 An electrical invoicing software features invoice templates and invoice management features that help you create and effectively manage your invoicing system. Using invoicing software, electrical contractors can effectively manage their business's invoicing.
With your invoicing software, you can from one software manage all of your customer activity, including payment prompts and reminders. Interestingly, invoicing software for contractors goes beyond just invoicing for your business. With the software, you can set up schedules and create inventories, all of which help improve the effectiveness of your business.
With the increased effectiveness, you spend less time on financing tasks, chasing payments, and sorting payment reconciliation. You get ample time to focus on your business.
You can use invoicing software for your electrical construction business to do the following:
Create and send quotes
Know how customers require a sort of idea of how much a project will cost? A quote helps you sort that out.
Instead of spending many hours creating a quote or even creating a quote that misrepresents your business, you can spin a template within your invoicing software and be done in a few minutes.
Using invoicing software guarantees that you get a standard and professional quote in a short time.
Convert your quotes to invoices
Once a client approves your quote, you can say goodbye to having to create a new invoice from the quote with invoicing software.
Every quoted item on your quote, from wires to electrical appliances, will immediately be detailed and converted to an invoice.
This saves you time and speeds up how long it takes for you to get paid.
Automates the sending of your invoice
With invoicing software, you'll completely lose the mistake of not sending out an invoice when it's due. Automatically sending invoices comes in handy, particularly when you're neck-deep in construction work.
Your invoicing software can automatically send invoices once it is set up. Recurring clients can get prompts and reminders to make payments on specific dates.
Additionally, you'll find that this also comes in handy for patients who are making installment payments. The invoicing software is programmed to send the customers reminders and prompts on dates when a payment is due.
You may also program a prompt for late payments to remind the client of the payment and the consequences of delayed payments.
Improves your record keeping
With invoicing software, you can see all of the electrical contracting jobs you have taken at a glance.
You can see all the clients you have taken and precisely what you've done for them. You can compare the prices to see what has changed and do a comprehensive review to know when to increase your prices.
Also, you can compute your hours as you can see how many hours you billed your customers. This also plays an essential role in account reconciliation, where you can spot if you billed a client wrongly.
Business management made easy
With invoicing software, you can up your business management game. Since it has all the information on all the activities that go on as it concerns getting paid, you can manage and better utilize your processes. With extra features that let you view history, manage follow-ups, and see pending activities, am invoicing software may be the hero for your business's management needs.
What to look out for in your invoicing software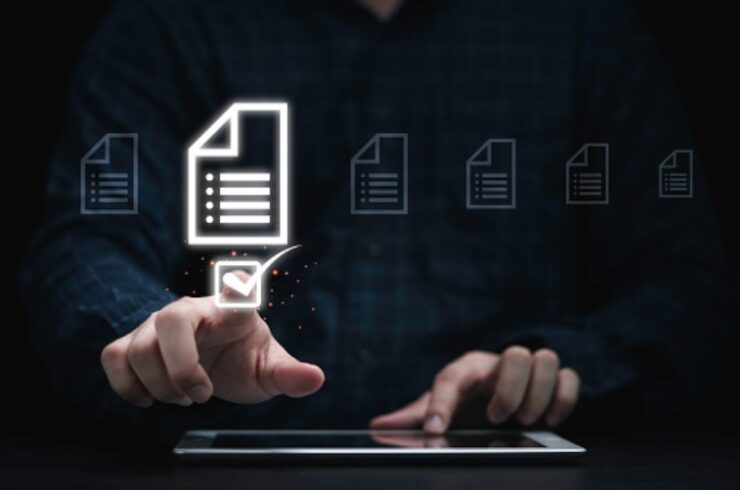 A scheduler
In construction, it's easy sometimes to mix up the dates and forget important dates for work. If your invoicing software has an inbuilt scheduler that allows you to schedule your activities, you automatically bypass mixing dates.
It also saves you from the cost of paying for another scheduling software. You'll be able to do your invoicing and scheduling all within one software.
Complete simplification of your business processes
An invoicing software may be great, but it is best when it is exactly what your business needs. It is excellent for your business if you're sure that the essential processes in your business are being simplified. If your invoicing software, for any reason, makes things a little longer and more challenging to navigate. They may not be the ideal software for you.
By simplifying the process, you save your business many hours spent toiling.
So, be sure to run through the operation process before settling on invoicing software.
Reduces scheduling mistakes
It would help if you were sure that your invoicing software could run general error checks in your invoicing. Check that the automation works and can keep an eye on scheduling mistakes.
Invoice previews
With invoice previews, you're guaranteed to reduce errors to the barest minimum. You get to see exactly what will be sent to your client before it is sent. You can also get approval and catch some last-minute errors before sending the invoice.
While there may need to be more reasons to turn down using certain invoicing software, it helps reduce the error your invoices will contain.
Coverts estimates and quotes into invoices
You'd be surprised at how much time this single step will save your business so much time and speed up how soon you get paid. With this step, you'll be able to automatically convert your quotes to invoices without having to start creating an invoice from scratch.
You'd find that this process is much easier and will save your business running costs.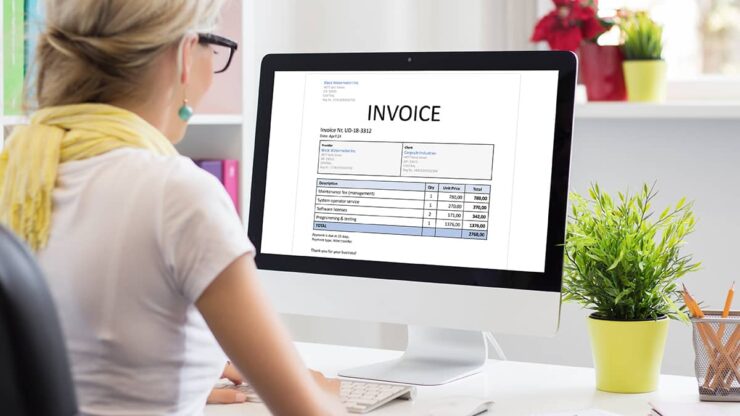 Integration and Syncing with accounting and financial statements
You'll never look at bookkeeping the same way again. By integrating your accounting and financial statement, you'll be able to reconcile your accounts within your invoicing software. All of your figures will be automatically computed and synced. This guarantees faster accounting.
Automatically saved edit
You may not need this feature if you run a small electrical contracting business. If you run a medium to large electrical company, you need this feature. If an edit is made to the general software for any reason, it should immediately reflect on the invoice that everyone has access to. Automatically saved edits ensure that the invoice can maintain a specific, consistent look and feel even with revisions.
Generate multiple invoices
There are times you'll need to send multiple invoices, and at the same time, if you have to wait for one to finish loading and processing before you send them, you'll most likely lose time. Invoicing software that creates multiple invoices simultaneously helps you send out invoices faster. You'll find that this comes in handy when you're working on two or more projects for a client, and you need to bill them separately.
Automatic follow-ups
Just as you can automate sending your invoices, it is also great to automate follow-up messages since follow-ups are a key feature in ensuring you get paid. Automatic follow-ups should be initiated after the payment due date, which can be set in your invoicing software. If your late payment fees start to apply a week after an invoice is sent, your invoicing software automatically reminds the client, and this will save the time spent composing follow-up emails to consumers. With this feature, you can trust your invoicing software to nudge your client until they pay you.
Accommodates foreign payments and payment methods
If you service international clients, your invoicing software must comply with as many international payments as possible. This ensures that there will be no issues in getting paid, and you can get paid as of when due.
Features of an Invoice Created With an Invoicing Software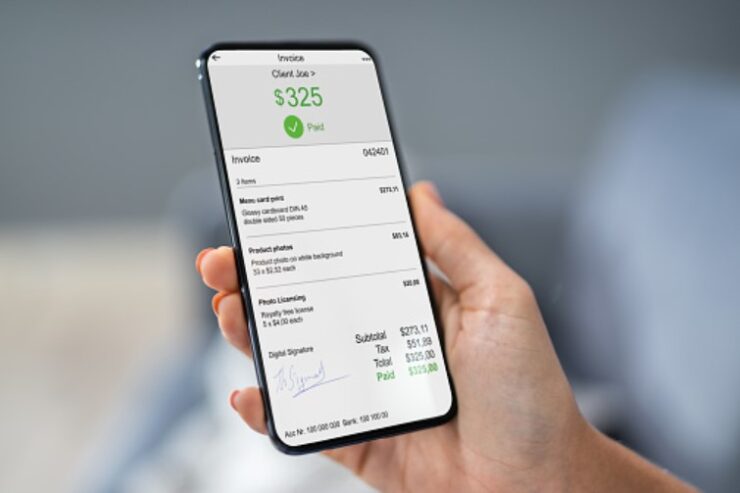 Just like a regular invoice, your invoice created with invoicing software will contain the following:
The word "invoice," your business's logo, and brand image
A unique invoice number or reference to distinguish it from other invoices.
The date you rendered the service and when the invoice was issued.
Your company's name and contact information.
Your client's contact and other necessary details.
All of the company's terms and conditions concerning payment are listed on the invoice.
A detailed list of the services rendered, installations, and products bought. These usually detail things such as cost and product description.
 The total amount payable and the tax rates are also present in the document.
Available payment methods and options.
A personalized feel – A thank-you note. It is not required, but it helps to personalize the customer's experience.