The world might have adopted the digital world wholly and irrevocably, but many people are still in love with stationery products. An email might be quick and convenient, but it can never measure up to the individuality and beauty of a handwritten letter. In a world that sees time as the most precious commodity, someone spending time to write a letter or make an invitation holds more value than a digital invitation ever could. If you are thinking of starting your own stationery business and looking for tips to understand its designing process, you have come to the right place.
What is Stationery?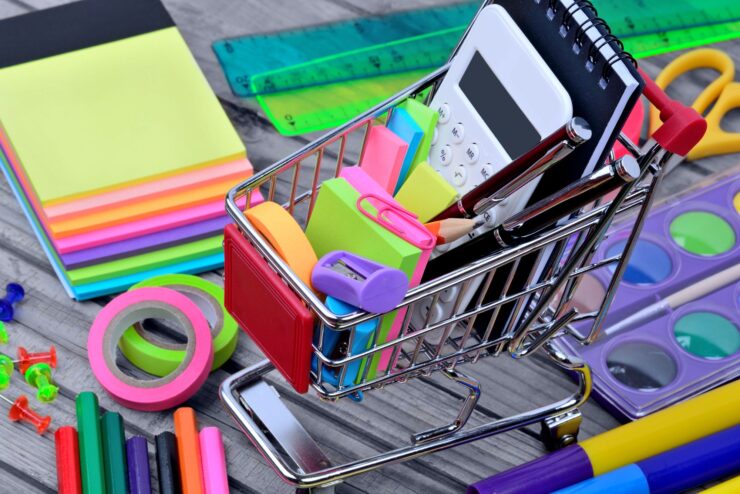 Many things you use in your school and office are stationery products. It includes things you use for drawing, writing, things you use on your desktop, and for business. Your pen, journal, diary, notepad, inkjet cartridge, eraser, colors, business cards, receipts, and envelopes are all stationery.
It is not just plain old boring stuff; it is bold, classy, and fun. Considering how it is still relevant professionally and personally, stationery items have also evolved with the changing times.
What is Stationery Design?
Stationery design is the process of creating a unique product by a designer. It is mostly done to promote and reflect your unique brand in the professional world. If you shop at a branded store, you will notice the paper bags they give you are customized and have something related to their brand on it. Companies hire designers to have their logos or their brand name imprinted on their letterheads, business cards, envelopes, and sometimes even pens. All these are examples of professional branding strategies that companies utilize to promote their brand. Of course, they get it done by an expert designer.
Another type of stationery design is the designers who create personal things. For example- greeting cards, wedding invitations, or any invitation, customized pens, and diaries. Finding timeless Stationery can enhance the experience of a personal event.
What Does a Stationery Designer Do?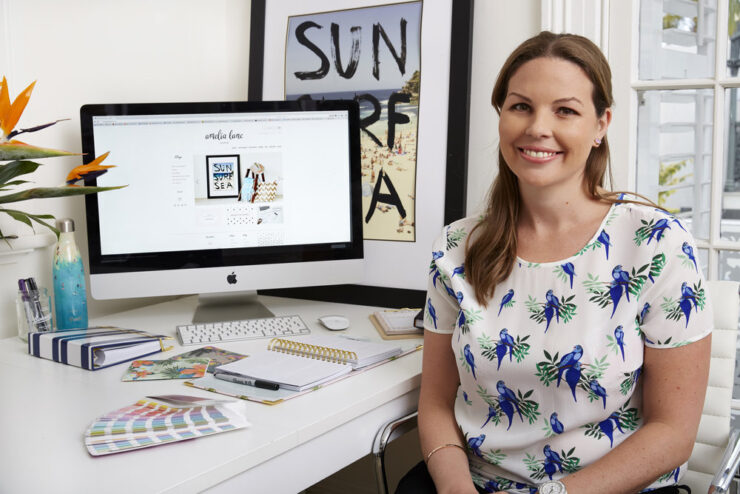 You might think of this question as pretty simple to answer. A stationery designer designs stationery products. However, there is more to what a designer does. Their work includes:
Understanding the client's needs
Looking for creative ways to meet the requirements meeting the client (if necessary)
Preparing the design
Showing it to the client
Selecting materials
Making the final product
Design Process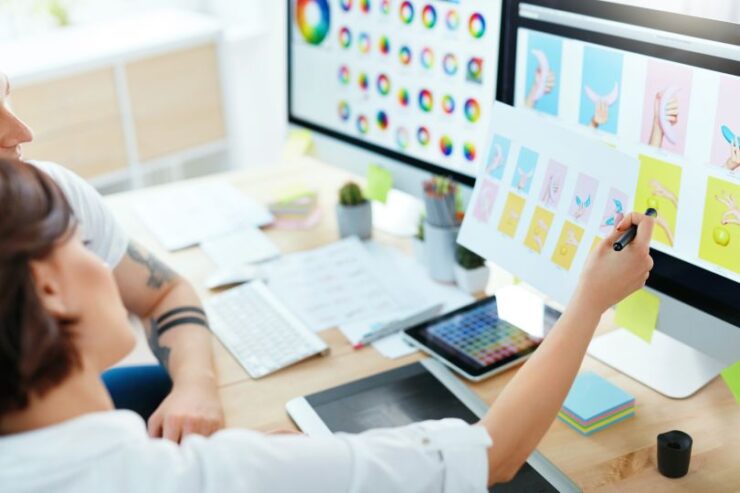 The stationery design process can be broken down into five steps.
1. Understand
The first step is to understand the needs of the client. What is the purpose of designing this product? Who is the target audience? What is the style required? Get the answer to all the questions first. Having a clear understanding of what and why you are designing will make the process more efficient and effective.
2. Research and Brainstorm
After you've understood the needs properly, start researching and brainstorming different concepts. Look for inspiration from your ideas, the client's vision, and other similar products. Learn your target audience's lifestyle, habits, aim, and what generally appeals to them. Finding the answers to these questions will help you brainstorm better ideas.
3. Create
After you have some ideas in your brain, it is time to put them on paper and create designs. You can either draw your ideas by hand or use design software to create your designs. You can even have your design checked by the client.
4. Choose
The next step is choosing the designs and materials. First, choose the final design that will best cater to the needs of your clients and target audience. Check if the design fits your task. After you have chosen the design, the next step is to choose the material. If your client has asked you to be involved in this stage as well, choose the material that will be the most suitable for your design.
5. Implement
Implement your design and make the product. Make changes wherever required and add any extra touches that you might feel are necessary. Most importantly, learn from the feedback you receive.
Ways to Understanding the Stationery Design Process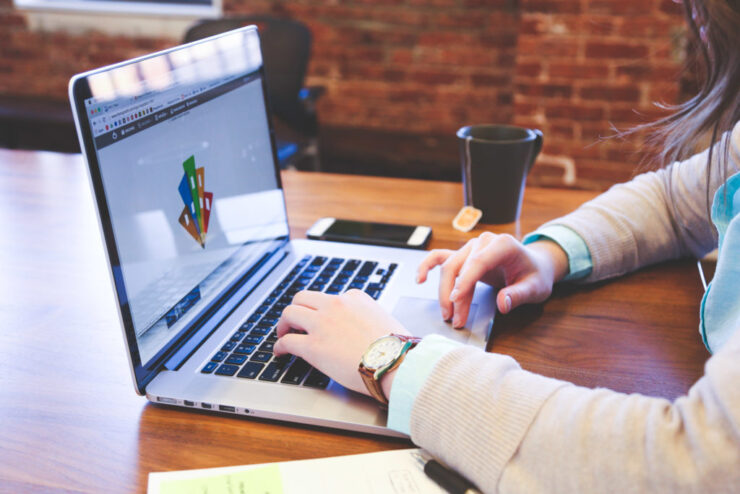 Now that you know the design process, let's discuss several ways to understand it.
It is important to understand every step of the design process.
Read the steps carefully and try to visualize them.
Talk to designers to get a practical knowledge of the process.
Read design books to gain an in-depth understanding.
With all the information now one click away search online, and watch videos that show the process.
You can also become a member of social media groups dedicated to the stationery business and design process.
Types of Stationery Business
There are primarily three types of stationery business. All of them have pros and cons. The choice of which business to start depends on where your interest lies.
1. Event
Event stationery includes items used in events like birthdays, weddings, bachelor parties, and anniversaries. This type of business outs an informal touch to the stationery items, and the design is also personal. It also has more scope for creativity and individual touch.
2. Personal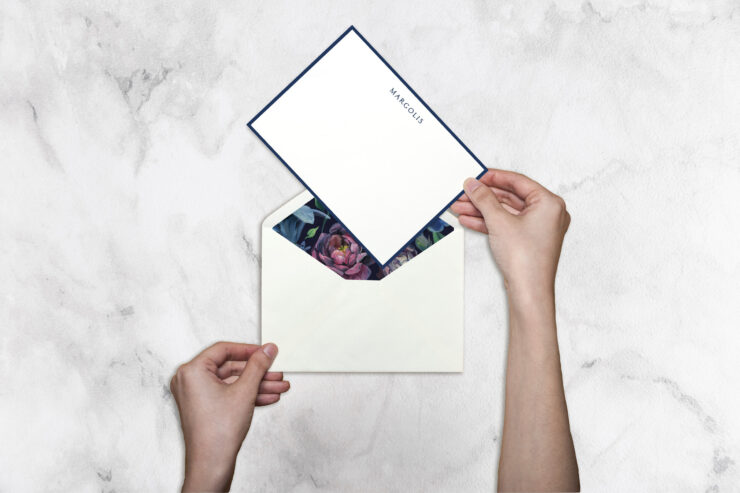 This type includes stationery designed specifically for an individual. These products usually have your name. For example- creating a calendar or a journal. You can always choose to design a wholesale or retail store collection.
3. Business
Business stationery is the items businesses use for branding and marketing purposes. This includes business cards, letterheads, sticky notes, pens, pencils, etc. One of the reasons why this type is popular is because they are a subtle way of marketing a brand. It is also accessible and visible to the audience.
Final Words
Stationery designing is a lucrative and creative task. Stationery can often hold the most precious memories of a person. For a writer, nothing will be more valuable than the notebook that holds their story. For a musician, hardly anything will be more crucial than the page that holds their song notes. Designing these items is more than just a business; it is the ability to create things people might hold dear. To best understand the designing process, understand the feelings and ideas behind the product.