WordPress has quickly become one of the most popular platforms for starting and running an ecommerce business. In this article, we will explore why WordPress is such a popular choice for e-commerce businesses and what you need to know in order to make the most of it. From pricing your products correctly to creating an attractive sales funnel, we will cover everything you need to get started with WordPress and boost your e-commerce business. So whether you're just starting out or you've been using WordPress for years, read on to learn more about how it can help you succeed.
What is WordPress?
WordPress is a popular open source content management system (CMS) that can be used to create a website or blog. WordPress is easy to use, and it has a wide range of features to help you manage your site.
Some common uses for WordPress are for personal websites and blogs, but it can also be used for ecommerce businesses. When using it for ecommerce, you can create an online store with the help of its themes and plugins. Using these tools, you can customize your store's layout, pricing structure, and more. Wild Apricot website is an excellent example of a WordPress-powered ecommerce website.
If you are planning to start an online store using WordPress, be sure to read through the documentation first. This will help you understand how the platform works and which features are best suited for your business. Additionally, be sure to sign up for a plugin or theme trial so that you can test out different options before making a purchase.
What are the Pros of Using WordPress for E-Commerce?
– WordPress is one of the most popular ecommerce platforms, with over 30 million active installations.
– It's lightweight and easy to use, making it ideal for small businesses.
– It has a large community of developers and educators who can help you customize your site and improve its functionality.
How to Setup a WordPress E-Commerce Site?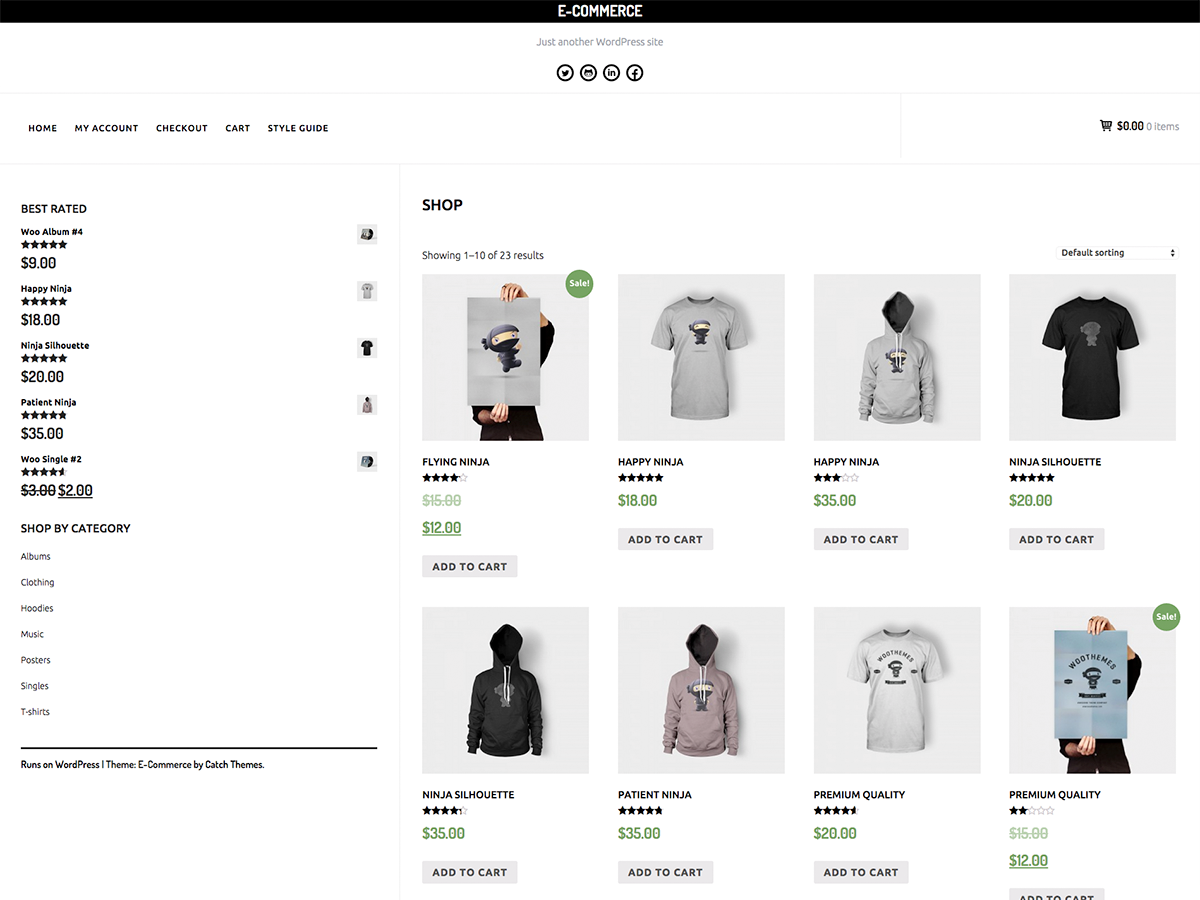 First, you need to choose a theme or create your own. There are dozens of themes available on the WordPress theme marketplace, so it's hard to recommend just one. We suggest using something like Thesis or Liberty for starting points. Once you have chosen a theme, install it and activate it in the WordPress admin area.
Next, you need to decide what items you want to sell. If you're just starting out, we recommend starting with products that are easy to find and relatively cheap to buy online. Things like T-shirts, mugs, and stickers are perfect candidates for first time ecommerce businesses. Once you have a few products set up, it's time to start building your sales funnel!
Conclusion
As an ecommerce business owner, you know that a successful online store requires the right platform. WordPress is one of the most popular platforms out there for businesses of all sizes, and it offers plenty of features to make your store stand out from the competition. In this article, we have outlined some key reasons why WordPress is a great choice for e-commerce businesses in 2023, and have provided a few resources so you can get started on setting up your WordPress store today!